Tarsus Group introduces Tyrexpo Asia Thailand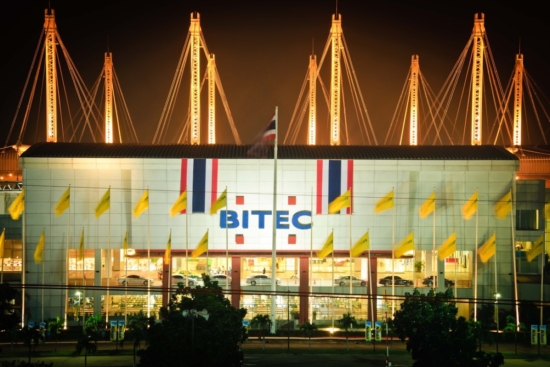 The BITEC exhibition venue in Bangkok will host a Tyrexpo Asia event in Thailand from 2022. According to the event organisers, Tarsus Group, the idea is to keep running the existing Tyrexpo Asia Singapore exhibition during odd years and introduce the Bangkok edition during even years. As a result, there will be a Tyrexpo Asia event running annually. The inaugural Bangkok edition will be run 27-29 April 2022 roughly five months after Tyrexpo Asia Singapore, which is scheduled for 17-19 November 2021.
With Far Eastern tyre manufacturers having established Thailand as a key production base, the location choice taps into the country's position as the largest automotive hub in Southeast Asia. In addition, Thailand is well-connected to regional emerging markets such as Vietnam, Myanmar, Laos and Cambodia.
Tarsus Group reports that more than 60 per cent of existing exhibitors have expressed interest in the new events including Stamford Tyres, Middle East Tyre Centre, Service Industries, Globe Tyre, Goodtire Rubber and more.
There is also talk of a Middle Eastern event. "The new event in Bangkok or Abu Dhabi will be successful because both cities are emerging automotive hubs", one exhibitor is quoted as saying.
Alwin Seow, Events Director at Tarsus said: "The tyre industry has been resilient during the pandemic, and both events targeted at different geographical regions are a good platform for recovery for top buyers and sellers to gather. We expect to attract 120 exhibitors and 3,000 local and international attendees, where both shows will provide a valuable opportunity for leading and emerging international regional suppliers to promote their services within the tyre, equipment & tools and tyre accessories market sectors."