One in four have damaged their car on a speedhump or pothole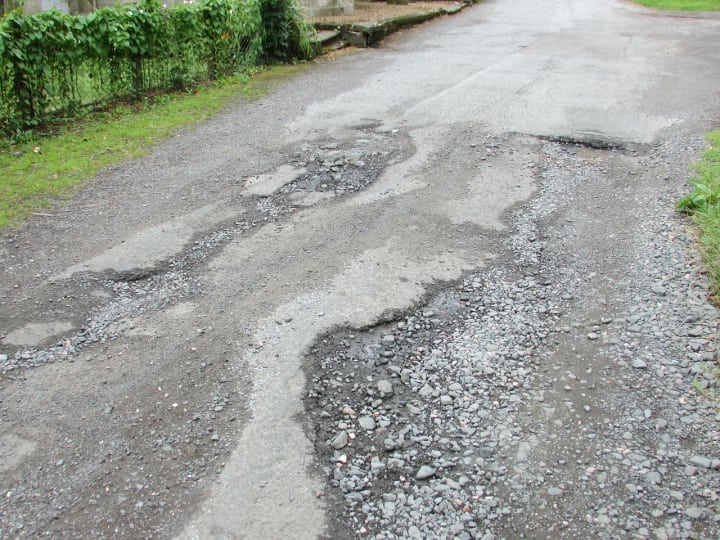 As winter sets in, we are reminded that, not only is December the season to be jolly, but it is also the season to beware of potholes. Research by Opinium of more than 2,000 UK motorists, on behalf of InsuretheGap.com, has revealed that one in four (29 per cent) have damaged their car on speedhumps or potholes, rising to almost one in three (32 per cent) in rural areas. With standing water making it extremely difficult to distinguish between a mere surface puddle and a deep and potentially vehicle-damaging gaping hole in the road, these figures are sure to rise during the coming winter months.
Potholes are not only dangerous to vehicles and passengers, but they can damage your wallet as well; the research found that, of those who have damaged their car on a speedbump or pothole, nearly half (45 per cent) paid up to £100 to fix their car; a third (34 per cent) between £101 and £250; and one in ten (10 per cent) paid over £250.
A third (35 per cent) of those whose car had been damaged complained to the council about the potholes or speedhumps. 20 per cent said their complaint was ignored, but 14 per cent said action was taken as a result. One in ten (11 per cent) even sent their damage bill to the council.
A quarter (25 per cent) said they had considered complaining "but didn't see the point as nothing would change", 14 per cent complained to their relevant Highways Agency, and 9 per cent complained on social media.
Nearly a sixth (16 per cent) now take a longer route to avoid potholes.
Local authorities filled 1.5m potholes in the 2019-20 financial year, the equivalent of one pothole being repaired every 21 seconds in England and Wales; and also paid out over £3.5 million (between 2018 – 2019) in compensation to pothole damage victims (research by Leasecar.UK, Jan 2020).
Ben Wooltorton, COO, InsuretheGap.com, said: "Potholes are the bane of every motorist's life, which as well as potentially causing hundreds of pounds worth of vehicle damage can also cause dangerous driving, as drivers swerve to avoid them. Motorists looking to steer clear of needless damage to their cars would do well to choose routes away from large speedbumps and of course potholes, which unfortunately are only going to get worse as the winter progresses."
To report a pothole online, click here.