Michelin enhances RoadBib tyre range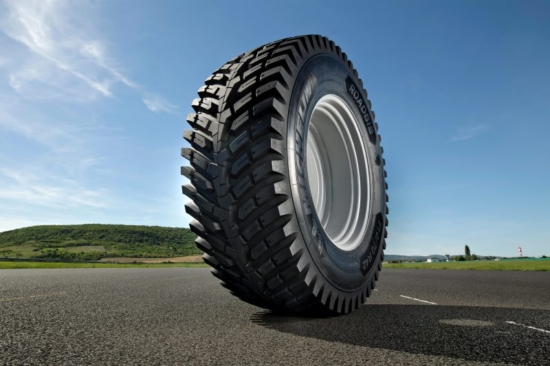 In 2018, Michelin introduced the RoadBib range of agricultural tyres, aimed at tractors of 200+hp that typically spend much of their working lives travelling on tarmac or hard soil roads. Michelin has now expanded the range, adding five new sizes – making nine in total. The new sizes are 540/65 R30, 650/60 R34, 650/65 R34, 650/65 R42 and 710/75 R42 and all tyres are available for the original equipment and replacement markets.
Gordon Brookes, Michelin's customer engineering support manager, says that the RoadBib has been "a huge success" since its introduction, performing well on the road as well as in the field on soft soil. The secret of the tyre's performance is its unique tread design, which boasts 52 tread blocks to maximise traction, coupled with a central spine. This allows 40 per cent of the tyre to remain in contact with the road surface; a figure which is 60 per cent better than the Michelin MachXBib lugged agricultural tyre.
Other features of the RoadBib include a tread design aimed at improving driver comfort and reducing fuel consumption whilst travelling on the road, and a casing that offers increased longevity and excellent traction on wet soil.