Magna Tyres introduces M-Stacker material handling tyre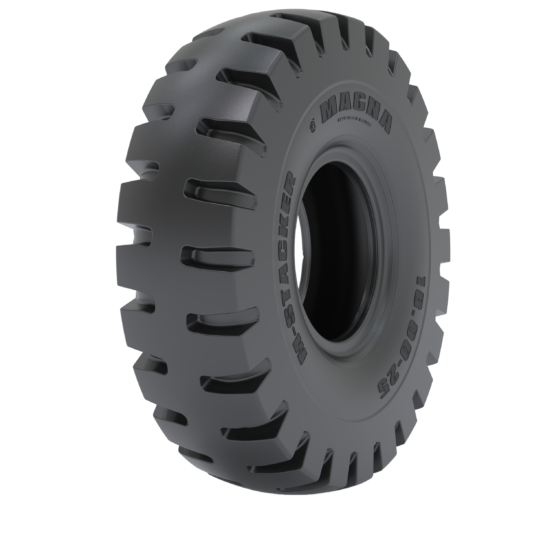 Magna Tyres Group has added to its material handling tyre line up with the introduction of the 18.00-25 Magna M-Stacker tyre. This is a tyre for use on reach stackers, empty container handlers and heavy-duty forklifts and is designed to improve the efficiency and productivity of cargo and port operations.
The M-Stacker is an evolution of Magna's MB01 tread design and has been developed in conjunction with many leading ports and terminals from around the world. Particular attention has been paid to the tread design and the tyre features an extra three lugs in the tread area. This feature, combined with a new, optimised compound, minimises heat build-up, allowing the tyre to run cooler, thus reducing heat-induced tread wear. The wider tread and optimal carcass design mean an ideal distribution of contact area and pressure, which results in a more even tread wear, and thus, better tyre longevity. Robust sidewalls protect the tyre from damage and the large-sized tread blocks significantly enhance stability, especially when handling heavy containers.
Magna says that the improvements detailed above add up to an improvement in operating hours of up to 32 per cent.
The new tyre is available in two versions; the M-Stacker and the M-Stacker+ and the difference is in the depth of the treads (55mm and 70mm respectively). Both tyres are in production and are being offered to the market with immediate effect.