Tyre manufacturing suppliers Lanxess and Arkema listed in DJSI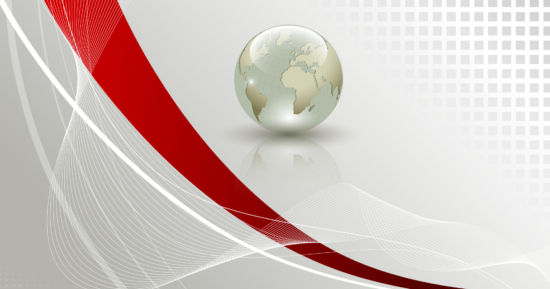 In addition to the tyre manufacturers listed, at least two of the best-known manufacturing material suppliers were also listed on the Dow Jones Sustainability World Index effective 23 November 2020 – Arkema and Lanxess.
Lanxess AG topped the DJSI Europe in the "Chemicals" category, as it was last year, and improved to second place in DJSI World. This makes four consecutive years in DJSI Europe and 10 consecutive years for Lanxess.
"Sustainability has long been firmly anchored in our corporate strategy and we are constantly working to sharpen our ESG profile. We are therefore pleased that our efforts have been particularly recognized this year," said Matthias Zachert, chairman of the Board of Management of Lanxess AG.
In addition, the rating agencies ISS and MSCI, which specialize in sustainability, have upgraded Lanxess in their renowned ESG ratings. ISS-ESG has upgraded Lanxess this year by two notches from C to B-. The specialty chemicals company also received "prime" status for the first time, placing it among the top 8 per cent of the 170 companies listed in the "Chemicals" sector. ISS-ESG evaluates more than 100 industry-specific indicators. MSCI ESG Research upgraded Lanxess's from BBB to A.
Arkema joins DJSI World
Meanwhile, Arkema's sixth-place out of the 114 companies assessed in the "Chemicals" category marked the company's debut on DJSI World. The group has also joined DJSI Europe as the second best company in its sector.
Among the assessed criteria, the Group's commitment and performance in the environmental and economic dimensions, and on governance, are in particular recognized at a very high level. Arkema stands out notably with regards to its climate strategy, environmental footprint reduction, its social and environmental reporting, as well as its risk management.
"I am really proud that Arkema is joining the DJSI Europe and DJSI World indices for the first time as they are benchmarks for corporate social responsibility, and are recognized by our customers as well as by the financial community. This achievement is a strong acknowledgment of our commitment. It is also an encouragement to continue and accelerate the full integration of sustainability together with our stakeholders, and to put our expertise and innovation at the service of a transition to a more sustainable world. I would like to warmly thank all of Arkema's teams who have been dedicated and worked for several years to achieve this great objective", Thierry Le Hénaff, Arkema chairman and CEO commented.
The composition of Dow Jones sustainability indices is determined once a year on the basis of stringent environmental, social and governance criteria. Only the top 10 per cent of the world's best companies analysed in each sector are included in the DJSI World, while the top 20 per cent of the best companies headquartered in Europe are included in the DJSI Europe. The indices provide some guidance to institutional investors on sustainability-oriented investments (SRI, socially responsible investing).
In addition to the outright tyremakers and manufacturing suppliers, Japanese conglomerate Itochu Group, which owns tyre manufacturing, wholesale and retail operations within its portfolio, also scored highly. Indeed, Itochu Corporation is the Dow Jones Sustainability Indices (DJSI) Industry Leader based on its S&P Global ESG Score as of 13 November 2020. Itochu scored industry-leading results within the "Trading Companies & Distributors" in Occupational Health and Safety and Operational Eco-Efficiency.