Sumitomo Rubber Industries sales and profits down, but supported by tyre business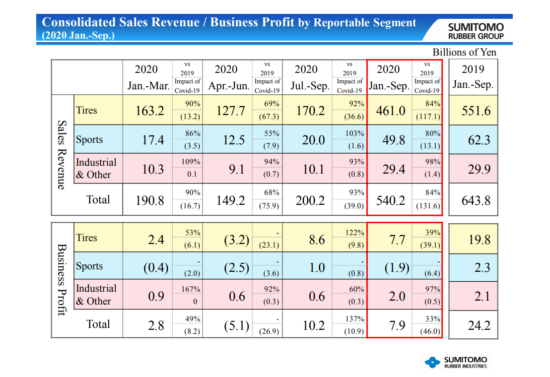 Sumitomo Rubber Industries, which is active in Europe with its Falken brand, has published third-quarter results which show that group-wide sales fell by 16.1 per cent in the first nine months of the current year, while at the same time earnings evaporated to only a third of the previous year's figure.
Following a similar trajectory to the wider company, Sumitomo Rubber's Tire division's business profit fell from 19.8 billion yen in the first three quarters of 2019 to 7.7 billion yen in the first three quarters of 2020. However, when you consider the company's overall profit amounted to 7.9 billion yen in the period, it is clear that Sumitomo Rubber's Tires segment is currently generating the vast majority of the overall business's profit.