Sailun's new truck tyre plant enters service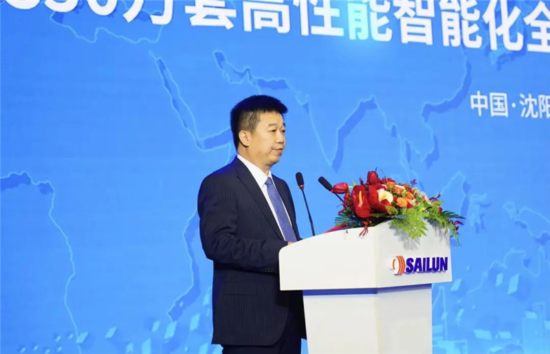 The Sailun Group's newest truck tyre plant in Shenyang, China is now onstream. The tyre maker held a commissioning ceremony at its wholly-owned Sailun (Shenyang) Tire Co. Ltd. subsidiary on 18 November. The project gives Sailun an additional 3.3 million units of all-steel truck radial capacity.
Despite the coronavirus pandemic, the new factory building was built and equipped in just over 230 days. The 130,000 square metre facility makes full use of artificial intelligence, big data and other technologies in order to automate, digitise and intelligently control the entire production process. Through its intelligent production line, Sailun looks forward to greater production efficiency and enhanced product quality.
The project is also fully connected to the 'Rubber Chain Cloud' platform. Sailun launched this rubber industry online platform – hailed as the first of its kind in the world – in June 2020. The Rubber Chain Cloud monitors the entire production process and equipment operation in real-time and also connects upstream and downstream links in the supply chain.