Nynas exits reorganisation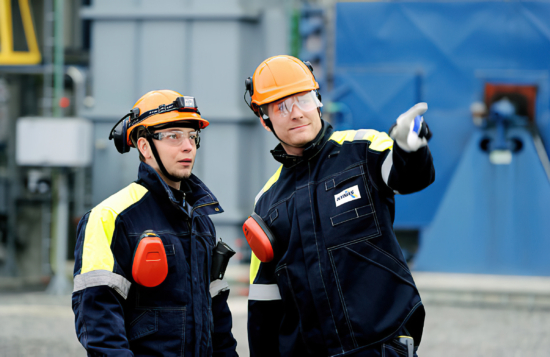 Nynas has exited company reorganisation after Swedish courts confirmed the process is now complete following a creditors meeting. The court's decision is effective 21 December 2020. After this, Nynas will no longer be limited by reorganisation regulations.
"I am happy to announce this very important step for Nynas and that we are now exiting the reorganisation that has been ongoing since December last year. Together with our loyal customers and suppliers, we will vigorously move forward and continue to develop our business in all our global markets. We are ready to take back lost market share and more," said Bo Askvik, Nynas President & CEO.
According to the company, Nynas comes out of the reorganisation as a stronger company with five-year secured financing and a strong balance sheet.
Bitumina became Nynas's largest shareholder in September 2020. Following ownership changes, Nynas has no longer been subject to US sanction regulations since May. That happened because Venezuela's state-owned oil firm Petroleos de Venezuela (PDVSA) cut its stake in Nynas to 15 per cent earlier in May. This means that the company has been able to contract crude oil deliveries and to continue financing discussions under more favourable terms. During the reorganisation, Nynas has secured liquidity and cash flow through a significant reduction in overdue customer payments, a granted deferral of tax payments and an agreement on inventory financing.
However, Nynas cites the shift to a new blend of feedstock during the past year as its main achievement. This was necessary due to US sanctions against the export of Venezuelan crude, which used to be a major feedstock for the company. Several new feedstocks have now been approved and processed following an impressive change programme at the refineries and our supply chain. Nynas can now run its refineries with 100 per cent non-Venezuelan feedstock without affecting the strict demands of our consistent product quality.
The continuing restructuring of the refining industry, following the IMO 2020 legislation and stricter performance requirements, will lead to a higher demand for specialised producers both in bitumen and specialty oils. This change is further amplified by the Covid‐19 pandemic that has led to an earlier than expected shutdown of Group I plants. To meet the shortage of Group I oils, Nynas has developed the NYBASE range of products with similar properties and performance.