Michelin opens 7th Camso plant in North America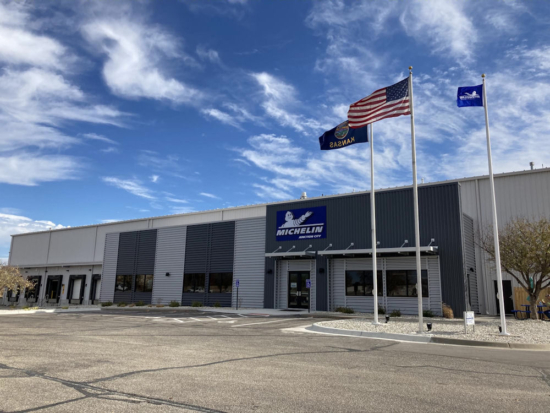 With the inauguration of a new plant dedicated to the production of agricultural tracks, Michelin aims to solidify its Camso subsidiary's leadership within the North American agricultural market. The 13,000 square metre (140,000 square foot) plant in Junction City, Kansas is Camso's seventh manufacturing facility in the region.
"The addition of this new facility will contribute to meet the growing demand of tracks and track systems in the agriculture industry and our commitment to be the best partner for our customers," says Christopher Uher, plant manager of the Junction City site.
Michelin considers Junction City a strategic location for Camso due to its proximity to the existing Camso manufacturing plant in nearby Emporia, Kansas. "This facility will allow for a strong collaboration between the two plants to produce and deliver quality products to our customers," comments Uher.