Goodyear collaborating with TuSimple on automated haulage solutions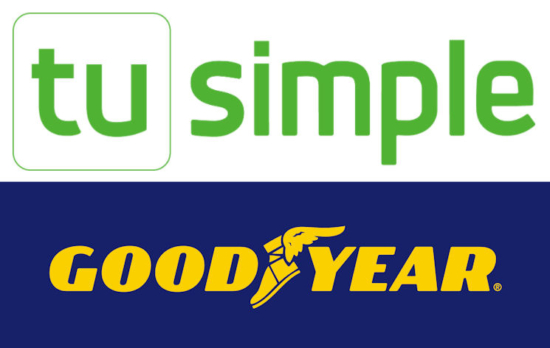 Automated trucking company TuSimple plans for its vehicles to begin hauling freight in completely driverless operations from next year on selected routes in the USA. It has chosen Goodyear Tire & Rubber to provide tyres and tyre management solutions to this Autonomous Freight Network (AFN).
The collaboration goes beyond Goodyear providing products and repair services to enhance the autonomous trucks' safety and operation. Goodyear and TuSimple will also conduct wear studies in order to gain a better understanding of predicting maintenance requirements for autonomous trucks and their tyres, tyre longevity and means of reducing the carbon impact of fleets. Collected data from the study will also deliver insights into the difference between an autonomous and human driver with respect to the tyres.
"With our leadership in products, fleet support and advanced innovations, Goodyear is applying knowledge to help deliver performance and safety with autonomous vehicles," comments Erin Spring, Goodyear's director, new ventures.
'Game-changing' technology also coming to Europe
TuSimple launched its AFN in July with the goal to provide reliable low-cost freight transportation throughout the USA (excluding Alaska and Hawaii) through the use of Level 4 autonomous trucks. The technology will also be tested in Europe under a recently-signed partnership with Traton Group. TuSimple and the Volkswagen subsidiary have launched a development programme to operate Europe's first SAE Level 4 autonomous hub-to-hub route between Södertälje to Jönköping in Sweden using Scania trucks. As part of the partnership, Traton has taken a minority stake in TuSimple.
"Autonomous trucks offer game-changing advantages for both shippers and fleets," says Robert Brown, senior director external affairs at TuSimple. "One of the most powerful advantages is the increased capacity, which comes as a result of the fact autonomous trucks can operate nearly continuously, and with this dramatic increase in truck utilisations comes the need to better understand predictive maintenance requirements."