Davanti, Evergreen embrace race to electric vans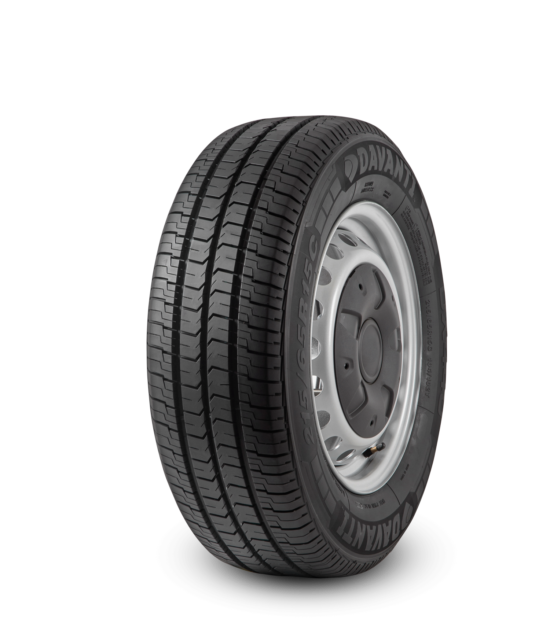 Davanti and Evergreen have joined premium brands in hailing 2020 as "a big year for electric vans." The trend towards electric vehicles in the light commercial sector has gathered pace as van manufacturers announced new models. Meanwhile the Covid-19 pandemic served to underline the importance of delivery drivers to the economy. Delivery giant UPS placed an order for 10,000 electric vans over the next four years. Currently in the UK, there are 10,300 electric vans registered. Davanti, the Oak Group's tyre brand, and Evergreen for which its wholesale arm serves as UK distributor both say they are prepared for the electrification of the van parc with their current products.
Davanti's DX440 van tyre has high load ratings suited to electric light commercial vehicles, which typically weigh more due to their battery packs. Thanks to its advanced silica compound the DX440 can support the vehicle and its full load while retaining its longevity and, crucially, its braking performance.
"Electric vans are being ordered to replace ageing delivery and service fleets at a rapid rate," said Davanti Tyres sales director for UK and Ireland Sean Maddocks. "In many ways their tyre needs are similar to a standard ICE van. They need good rolling resistance to help optimise battery life, they need to be responsive for drivers who are doing significant mileage and they need to be reliable, because for van drivers time off the road is lost money.
"Where they differ is that they have to deliver this under a greater initial load than a traditional van tyre. A fully loaded electric van will weigh noticeably more than it's traditional alternative but for the driver, they need the tyres to perform equally well.
"Davanti have developed the DX440 with that extra strength and wear profile to ensure that van drivers can switch to electric with confidence that our tyres will deliver for them as well as they deliver for their customers."
Evergreen 'ever-ready for e-van revolution'
Demand for tier three van tyres is growing in the UK, as statistics earlier in this feature show. This presents an opportunity for wholesalers, whose exclusive brands can supply this market. Evergreen's DynaMaster EV516 has a compound designed for longevity, the brand states. Engineered by the same team that created Evergreen's passenger car DynaComfort range, the Dynamaster offers van drivers a comfortable ride it offers during long days on the road. It is also designed to deliver similar handling and braking characteristics to the DynaControl with an efficient cost-per-mile.
"Evergreen understands van drivers," said Sean Maddocks, Evergreen Tyres' sales director. "It doesn't matter if you drive an electric van or a regular van, you need every part of that vehicle to be reliable and keep you on the road.
"The fact is that electric vans make very specific demands of their tyres and getting the performance right matters. That's what's great about DynaMaster, it's up to the task of keeping your electric van on the road and running longer between tyre changes without losing the comfort element.
"On top of that its optimised tread pattern provides efficient water dispersal and extra grip to shorten stopping distances, even under full load. It's a van tyre born for the EV age."