10 year old tyre ban enters law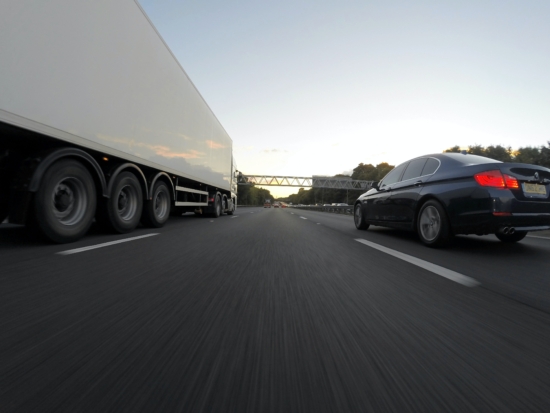 On 26 October 2020, The Road Vehicles (Construction and Use) (Amendment) Regulations 2020 statutory instrument was made. Three days later it was laid before Parliament. It comes into force on 1 February 2021. As a result, 10 year-old and older commercial vehicle tyres will be illegal in the UK from the 1 February 2021. And therefore, the Tyred campaign to ban old and dangerous tyres led by Frances Molloy has achieved a key goal.
The new statutory instrument amends the existing Road Vehicles (Construction and Use) Regulations 1986 (S.I. 1986/1078, "the 1986 Regulations"). Specifically, it regulates the age of tyres (including retreaded tyres), and the legibility of date markings on tyres, which are permitted for use on buses (including minibuses) and goods vehicles with a maximum gross weight exceeding 3,500kg. In other words, from 1 February 2021 it will be illegal to fit tyres aged 10 years or older to the front axles of lorries, buses and coaches, and all wheels of minibuses.
Initially the government on applied the ban to new tyres, but the new statutory instrument broadened the rules to include retreads. This was accomplished by adding provision for a date of retread marking, making the age of the tyre clearly visible.
The Tyred campaign responded positively to the news that the 10-year old tyre ban has been laid before Parliament and will come into force in February. Tyred representatives shared a letter Parliamentary Under-Secretary of State in the Department for Transport Baroness Vere wrote to France Molloy's MP, Maria Eagle:
"I am pleased to confirm that the Road Vehicles (Construction and Use) (Amendment) Regulations 2020, were made today. They are subject to a 3-mmonth implementation period and will come into force on 1 February 2021.
"This road safety measure results from the tragic incident in September 2012 that led to Michael, Kerry and Colin losing their lives. I congratulate your commitment to this cause, and the tireless efforts of Mrs Molloy and the Tyred campaign to bring about this change."
News that the government is banning 10-year old tyres first broke in July when Tyred also warned of a potential loophole in the draft legislation: "We were informed today that old tyres in twin configuration on vehicles will not be included in this ban. This has come as a surprise and a disappointment as a total ban makes much more sense given the significant risks that old tyres present on our roads."
Tyred pointed out that such an approach sends the wrong message: "Our concern remains that not implementing a total ban on old tyres still leaves a loophole for operations who do not have safety as their number one priority. We are also clear that no having a complete ban on old tyres still presents a significant risk on our roads".
However, this time round Tyred made no further mention of the apparent loophole.
Industry associations respond positively to aged tyre ban
Tyre industry associations BTMA and NTDA responded positively, with respective chief executives Graham Willson and Stefan Hay welcoming the news that the statutory instrument has been laid before Parliament.
Speaking to Tyres & Accessories during the recent virtual Tyre Industry Conference, Willson shared a recently discovered statistic relating to the regulation of commercial vehicles:
"30 per cent of trucks on the road aren't covered by O-licensing requirements. The O-licence only applies, I discovered, if you are transporting other people's goods. So, if you are a scaffolding company transporting your own scaffolding from one site to another, you've got serious bits of road hardware completely unregulated, operating outside the operator licencing scheme which is good and rigorous…But 30 per cent of heavy vehicles…[and] 25 per cent of buses and coaches somehow or other manage to legally avoid being under that regime. So, if that's the country's regime for assuring roadworthiness of heavy commercial vehicles perhaps that's a place that…society, not just tyre trade associations, should be saying that coverage isn't adequate."
The un-articulated point is, of course, that well-maintained fleets are changing and managing tyres so regularly that they could not end up in a situation where their vehicles are being run with 10 year old tyres – something that that Stefan Hay picked up on.
Beginning by congratulating Frances Molly and the Tyred campaign, Hay commented: "We would have had Frances speaking at the Tyre Industry Conference, should it have gone ahead live. Right from the beginning Frances and I have enjoyed a good relationship and the NTDA has supported the Tyred campaign…
"First and foremost, we can see from the way that tyre labelling is changing…that tyres are by and large are safe and extremely well-engineered bits of kit…We work with fantastic manufacturers who are innovative, who are intelligent, who are committed, who are respectful towards their customers and they are creating great product. But the fact remains that everything eventually wears out.
"We thought that 10 years was a sensible cut-off point. And I'll tell you why: When we spoke to our commercial tyre fitters, who are professionals…they all said 'we can't remember the last time we came across a 10-year-old tyre on a truck or a bus or a coach."
Why? Because it is worn out because of fitment policy or because of the guidelines issued by the Tyre Industry Federation (TIF).
"So, it was the rogue element that we were addressing. That rogue element that ignored the rules or didn't follow the regulations or simply just disappeared under the radar. So, that's why we thought it was safe to support Frances on what she was trying to achieve. And let's face it, it was an extremely well-structured campaign, gathered huge momentum…and well done her. But it didn't impact the professional end of the market. Because manufacturers are still producing outstanding product and tyre distributors are directly involved in tyre husbandry that makes sure these things don't happen. So, it's the fringe element that we're addressing and we fell the implementation of these rules will address that…"
To put it another way, the decade long tyre aging campaign that got renewed attention because of Frances Molloy and the Tyred campaign in 2017 resulted in a change in the law in 2020 that will help reduce malpractice in the fringes of the transport industry in future.