Test World gearing up for winter testing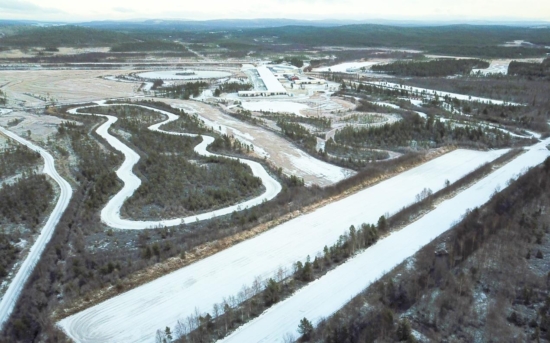 Test World, the Millbrook-owned tyre and vehicle testing facility based in Northern Finland, is poised for re-opening with a full programme of outdoor winter testing as the first snowfalls signal the onset of winter.
Located 300km north of the Arctic Circle, Test World's outdoor facilities include a 20km track at its Airport Proving Ground and 80km of track at the Mellatracks Proving Ground. These sites are complemented by indoor facilities, (asphalt and ice tracks) where wet and dry braking tests can be carried out. Test World says that testing on these tracks can achieve more consistent results, due to the highly repeatable conditions – something which will become even more critical with the advent of the proposed new EU ice labelling.
Janne Seurujärvi, managing director at Test World, said: "We are delighted to once again be preparing for a full winter season of tyre and vehicle testing at Test World. We are proud to have remained operational throughout a difficult period for the industry, and are now looking forward to supporting our customers with our full spectrum of leading tracks and facilities."
The facility remained open during the COVID-19 pandemic and, with the travel restrictions and testing regime currently operational in Finland, it is, says the company, a safe place to work, with customers being tested on arrival, with same-day results minimising the need for quarantine.