Nexen unveils all-season van tyre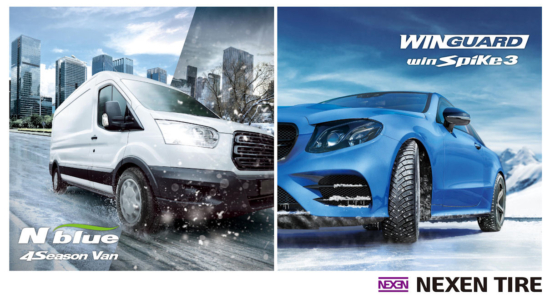 Nexen Tire is introducing a new all-season tyre for light commercial vehicles. The Nexen N'Blue 4Season Van will be available in ten sizes and provide van drivers with a year-round option thanks to its 3PMSF certification.
Nexen says the range was specifically developed for European van models and has been optimised for stable driving and handling under heavy load conditions. The tread pattern has been optimised for performance in wet and snowy conditions, while a new tread compound has been used to improve mileage performance.
Nexen Winguard winSpike 3
Parallel to the launch of the N'Blue 4Season Van, Nexen Tire is rolling out an updated version of a range we won't see in the UK. The studdable Nexen Winguard winSpike 3 was developed with the Scandinavian and Russian markets in mind. It will be available in ten dimensions this year and 35 in 2021.