Daimler Trucks honours 3 Accuride Corp. plants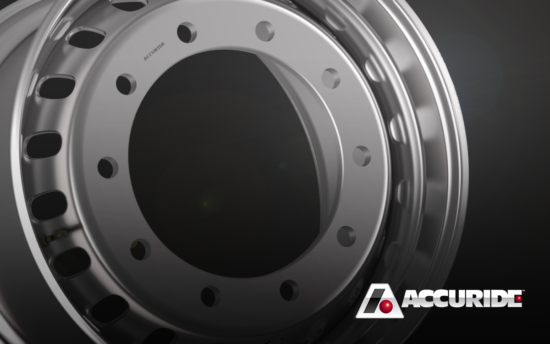 Accuride Corporation reported this week that three of its facilities, including two of its wheel plants, have received 2019 Masters of Quality awards from Daimler Trucks North America LLC (DTNA). The awarded plants are the Accuride de México facility in Monterrey, which supplies DTNA with aluminium and steel wheels and is a seven-time awardee; the Henderson plants in Kentucky, USA, which supplies DTNA with steel wheels and is a three-time award recipient; the Rockford factory in Illinois, USA, which supplies Gunite wheel hub, drums, and brake rotors and is a fifth-time awardee.
Each year, DTNA recognises suppliers that meet their strict standards and demonstrate an ongoing commitment to quality improvement by awarding them with the DTNA Masters of Quality award. "Accuride is proud to continue to receive Daimler's Masters of Quality award this year. We share Daimler's commitment to continuous improvement and product quality and appreciate the recognition of our team's dedication," says Robin Kendrick, president and chief executive officer of Accuride Corporation.
Accuride supplies steel and aluminium wheels, as well as wheel end components and assemblies to Daimler Truck manufacturing locations in North America and around the globe.