Asset manager buys GKN's wheel business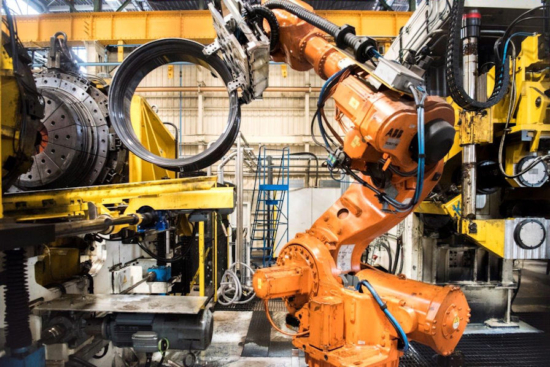 German asset management firm Aurelius Equity Opportunities SE & Co. KGaA is acquiring the GKN Wheels & Structures business from GKN. The transaction is expected to complete in November and is conditional on receiving anti-trust approval. Following the deal's completion, GKN Wheels & Structures will gain an as-yet-undisclosed new name.
The acquisition agreement includes the purchase of all GKN Wheels & Structures sites, including the company's R&D centres. Commenting on the upcoming change of ownership, GKN Wheels & Structures says it will "benefit from the commitment and focus of Aurelius as it continues to grow as a significant player in the wheels industry." The off-highway wheel manufacturer adds that it will "continue to focus on delivering its business growth plan and providing market leading products and solutions, first class quality, delivery and service to the company's customers globally."
GKN Wheels & Structures employs around 900 people worldwide and operates manufacturing facilities in the UK, USA and Denmark plus test centres in Italy and the USA. The business generated global sales of over £170 million in 2019 and supplied OEMs, distributors and integrators in global agricultural, construction, automotive, industrial and mining markets.
"This change in ownership will mean that we have a focused new owner and our priority is to continue delivering on our business plan and providing best in class technology, quality, delivery and service to our customers globally," comments Abdul Butt, chief executive officer of GKN Wheels & Structures. "The right product for the right application, at the right time. This is unchanged. We remain committed to delivering our business growth plans and putting our customers and employees at the heart of everything that we do."
Standalone business with new brand name
Aurelius states that the transaction represents another example its specialisation in complex divestment processes from large corporates. In the coming months, Aurelius will support GKN Wheels & Structures in executing its carve-out from GKN, ensuring continuity in the company's day-to-day operations, to establish the business under a new brand name and as a standalone entity.
Going forward, Aurelius intends to work with GKN Wheels & Structures' existing management team to continue delivering the company's business plan. "Aurelius will look to build on the business' market-leading position by exploring the potential for further sector consolidation and leveraging its operational expertise to help optimise the company's activities," the asset manager adds.
"This is an exciting acquisition for Aurelius and provides us with a strong platform for future growth in the off-highway wheels manufacturing sector," states Matthias Täubl, member of the Aurelius Executive Board. "We look forward to building on the good work of the GKN Wheels and Structures management team and working with them to ensure a smooth transition in the coming months."
Dr Dirk Markus, chief executive officer of the Aurelius Group, adds: "This acquisition is another example of Aurelius's strength in acquiring non-core divisions of large corporates and successfully executing these complex transactions. As a global market leader with a strong and committed customer base, GKN Wheels & Structures is well-positioned for future growth under Aurelius's ownership."