1 million Eurorepar tyres sold in the first two years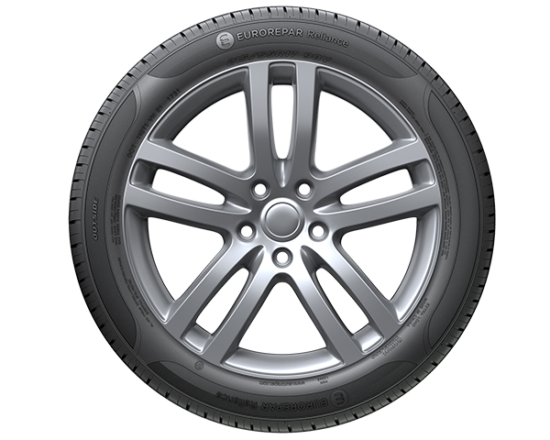 Whichever company is responsible for manufacturing Eurorepar Reliance tyres, the repair chain certainly appears to be moving significant quantities.
According to an official statement published in late September Eurorepar, has sold one million its own brand in two years. The statement further details that range is solely comprised of the Eurorepar Reliance Summer and the Eurorepar Reliance Winter, which are available in a total of 74 sizes and are sold in 25 countries.
Eurorepar reports that the high demand is because its tyres have an attractive price-performance ratio and the size range covers 75 per cent of the market. Furthermore, Russian website Colesa names Hankook as Eurorepar's tyre partner, adding that the tyre manufacturer "shared its tread patterns".
Looking across Europe, the Eurorepar Reliance Summer range is available in 48 sizes with diameters ranging from 13 to 17 inches. The winter line-up is comprised of 26 sizes with diameters from 13-18 inches. "For us, the best tyre, regardless of its characteristics, is the tyre in stock. Therefore, we made sure that our stocks met the expectations of our clients as much as possible, and the percentage of orders fulfilled was extremely high", company representatives are quoted as saying.
Eurorepar has 150 centres in the UK and over 5000 globally. When you put these numbers together with the 29 September news that PSA has extended its Eurorepar business into India via a partnership with GoMechanic, it is likely that Eurorepar – and therefore Hankook's – already positive sales figures have the potential to increase significantly.
Interested in who makes Eurorepar tyres? Click here for further details: https://www.tyrepress.com/2020/10/are-eurorepar-reliance-tyres-made-by-hankook