Tructyre ATS Customer Experience Centre to create 80 jobs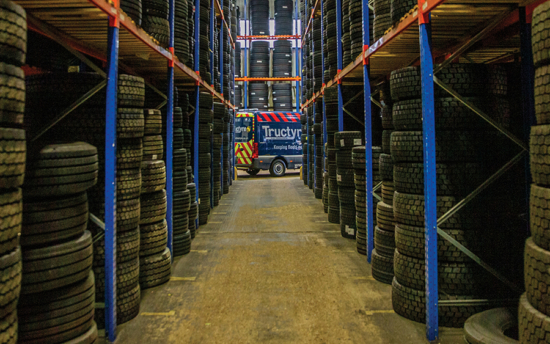 Following the news that Tructyre ATS is centralising its administration and call handling functions at specialist centre in Gateshead, further details have emerged. Top of the list is that the national specialist in truck tyre maintenance and fleet support is creating 80 new jobs at the Customer Experience Centre in Gateshead.
Since the merger with ATS Euromaster and the creation of a new, national heavy tyre maintenance and emergency service, Tructyre ATS has been evolving its operating model to reflect how it operates as a nationwide business, rather than a regional company.
Earlier this year, Tructyre ATS created a new customer service team based in Gateshead and – the company reports – feedback shows that this was a successful move and provides a better experience for national customers. The new Customer Experience Centre builds on that success. Tructyre ATS will be running both the new national and existing regional centres in parallel towards the end of this year and into 2021.
Nick Harley, managing director of Tructyre ATS, said: "Our new Customer Experience Centre will provide an industry-leading experience for the nation's truck operators. And with the UK economy impacted by the Coronavirus pandemic, this will provide a much-needed boost for Gateshead."
Company representatives further added: "This is a major point in the history of Tructyre ATS; it builds on its heritage and takes into account its new position as part of the wider Euromaster Group. It will enable us to provide customers with the best possible service, locally delivered, but with a national reach."