Low performing car tyres illegal from 1 May 2021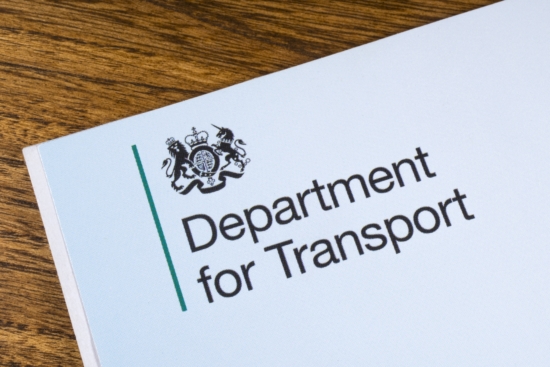 On 7 August the government shared some results from its recent type approval consultation. That four-week consultation period came to an end on 26 June 2020 and sought views from across the automotive industry relating to what statutory instrument should supersede European type approval Regulation (EU) 2018/858, which covers new vehicle safety. The result? Low performing car tyres and van tyres will be illegal from 1 May 2021. The government type approval consultation supports 30-month grace period for running down such stocks. And OBD ports will remain open for independent garages to access repair and maintenance information.
The consultation, which included feedback from the associations representing the tyre business (namely TIF and NTDA) sought views on: the suggested draft statutory instrument; the potential burdens the proposals could make on businesses; and whether there were elements of EU Regulation 2018/858 that could be changed after the end of the [Brexit] transition period. At the same time, the consultation considered subjects including: civil and criminal penalties for non-compliance; and enforcement powers.
30-month grace period upheld
As our detailed coverage in June 2020 explained, three strands of UK tyre legislation are currently under discussion: minimum standards legislation; current tyre labelling legislation; and forthcoming tyre labelling legislation. The above type approval consultation relates to the first of these branches.
Within the government's type approval consultation conclusion document published on 7 August 2020, two points are of particular interest to the tyre business: the General Safety Regulation's provision for a 30-month sell-off of certain tyres and the availability of repair and maintenance (RMI) information to independent fast-fits and garages. Therefore, our coverage focuses on these two points in turn.
First off, the enforcement of tyre requirements under the General Safety Regulation (GSR) especially relating to the 30-month sell-off for certain tyres. This point relates to regulation 661/2009, commonly known as the General Safety Regulation which introduced revised minimum performance standards for rolling resistance, wet grip and rolling noise. In other words, this regulation mandated that new tyres must perform at standards in parallel with the consumer tyre labelling laws. These rules are being brought in in stages over a 10-year period. Each stage includes a 30-month grace period after implementation to allow the market to clear stocks of products that don't comply. The implementation deadline for car and van tyres was 1 November 2018, which means the grace period ends on 1 May 2021. After 1 Mar 2021 low-performing car and van tyres can no longer be supplied in the UK legally. Commercial vehicle tyres have until 1 May 2023.
Back to the consultation results, according to the government, three associations expressed an opinion on this part of the proposal and all were in favour of the 30-month sell-off rule. One response made a number of suggestions for enforcement activities to encourage compliance, but further details were not given. Moving forward, these suggestions will be discussed with DfT's market surveillance unit, which is part of the DVSA. "We believe we could adopt these suggestions, if they are good practice, without needing to amend the legislation", the document concluded, effectively rubber-stamping the format outlined here and in our June 2020 article.
Therefore, tyre distributors should assume that low-performing car and van tyres will be illegal after 1 May 2021. And low-performing truck and bus tyres will be illegal from 1 May 2023. Based on the language in the consultation conclusion document, we should also look out for increased enforcement activities and the details relating to these.
Vehicles obliged to keep the OBD port open for repair and maintenance data
The second point directly relating to fast-fits and garages is the availability of repair and maintenance (RMI) data. Type Approval Regulation (EU) 2018/858 ensures independent access to this increasingly important wealth of vehicle information. According to the IAAF, this piece of legislation, scheduled to be introduced in Europe from September 2020, guarantees that the OBD port remains open for repair and maintenance information and that data should continue to be made available in an electronically processable format. But, following the UK's departure from the EU last January, automatic adoption of this legislation couldn't happen without a formal consultation by the UK government.
Therefore, the IAAF sought clarification on a number of fronts following the government's publication of their findings on the new type approval consultation (EU) 2018/858. IAAF questioned the definition of on-board diagnostics (OBD) in draft regulations and requested government to be more explicit about RMI data having to be made available in a format that is processable electronically. It also asked how security-related repair and maintenance information (SERMI) would be handled.
The Department for Transport confirmed that under UK law, vehicles will be obliged to keep the OBD port open for RMI and this information must be made available in an electronically processable format. "We can confirm that the definition of OBD in Article 3(49) of Regulation (EU) 2018/858 will be applied in the UK, as it is in the EU," a statement said.
On the subject of SERMI, the department said: "If the EU agree a Regulation and it applies prior to the end of the transition period, it will become part of Retained law in GB, possibly with some amendments to ensure it works in a GB context. If not, we will examine whether to introduce it into GB law in 2021, noting the comments received here that strongly support such introduction."
For many years, IAAF and other associations have argued that a level playing field should be provided to ensure consumer freedom of choice when repairing and maintaining vehicles, campaigning for the provision of a standard diagnostic port.
As a result of the consultation outcome, when issuing type approvals, VCA will be legally required to act in line with the ruling and manufacturers are also obliged to comply.
Wendy Williamson, IAAF chief executive, said: "This is a huge step in the right direction for the independent automotive aftermarket and we're thrilled that the legislative framework now ensures that independent operators can continue to service and maintain vehicles reliably and fairly. Not only is this good for competition, but it provides the consumer with freedom of choice when choosing where to take their vehicle for repair work."
Therefore, one of the first examples in our sector of new legislation being implemented, following the UK's exit from the EU has come out in favour of maintaining high tyre performance levels and also supporting independent access to vehicle repair and maintenance in the post-Brexit environment.