Ecobat Battery Technologies upgrades fleet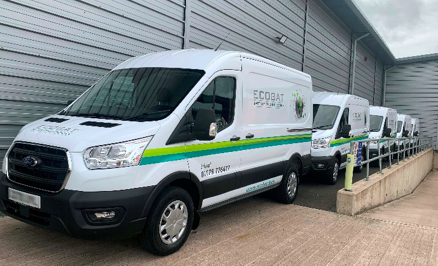 Ecobat Battery Technologies (Ecobat) has upgraded its fleet of delivery vehicles. The battery supplier has added 11 new vehicles to its fleet, which will deliver batteries from all 16 of Ecobat's sites across the UK and Ireland.
Ecobat says the fleet upgrade helps it to promote sustainability. The 11 new vehicles take advantage of the latest technology that converts NOx emissions into nitrogen and water and reduces more than 99 per cent of emitted solid particulates. The Start-Stop battery fitted in each van also helps to reduce CO2 emissions and the company's smarter delivery routes are further reducing CO2 emissions. It adds that the new delivery vehicles join the company's closed loop battery recycling and other day to day practices in promoting sustainability.