TyreSafe calls for Awards entries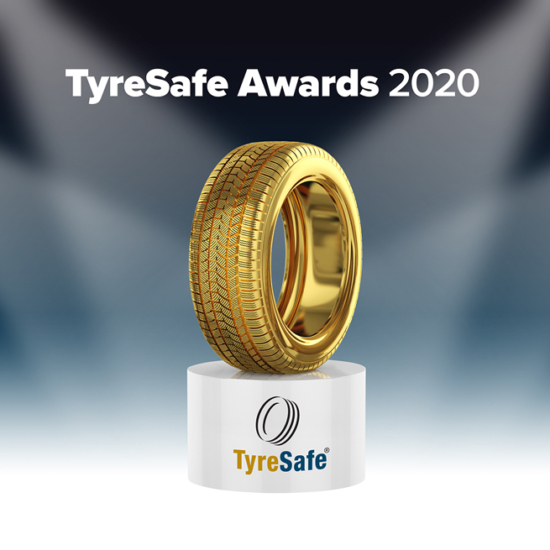 TyreSafe is inviting entries for its 2020 Awards. As a consequence of the unique events of 2020, entrants have the option to include any activities they have organised from 1 August 2019 through to the 31 August 2020. According to the association, the judges will be especially keen to see activity taking place during last year's Tyre Safety Month.
However, there will be no TyreSafe Award ceremony this year. Instead winners will be notified, and their achievement announced, by "an alternative approach". Those nominating can submit applications at tyresafe.org. The closing date for entries is 25th September 2020.
The categories for 2020 are:
Emergency services
Community (exclusively for local government/council authorities)
Innovation & Technology
Online/Social
Small Tyre Retailer
Large Tyre Retailer
Wholesaler
Vehicle manufacturer
Tyre Manufacturer
Highly Commended
Outstanding Achievement
The Highly Commended and Outstanding Achievement awards will also be presented at the judges' discretion.
Stuart Jackson, Chairman of TyreSafe, said: "It's been an extraordinary year for tyre safety with new initiatives announced by government and TyreSafe supporters going over and above to champion awareness in exceptionally challenging circumstances. The TyreSafe Awards 2020 will recognise such outstanding efforts. While we all regret there is no gala event this year, don't let that deter you from making a submission – receiving a respected TyreSafe Award this year will be of particular significance."