Pirelli relaunches Cinturato CN54 for classic Fiat 500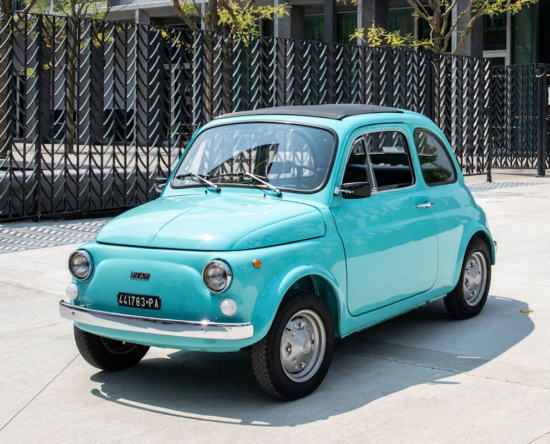 The Fiat 500 produced between 1957 and 1975 is one of Italy's treasures, and Pirelli is now giving this classic the love it deserves by re-releasing one of the tyres it wore when new. It has recreated the Pirelli Cinturato CN54 in size 125 R 12, a tyre first introduced in 1972.
This reborn Cinturato CN54 joins Pirelli Collezione, a range of tyres dedicated to cars manufactured between 1950 and 1980. It features a tread pattern design and sidewall similar to the original, and Pirelli's engineers examined material housed in the Pirelli Foundation archives in Milan to ensure the tyre perfectly complements the 500's suspension and chassis settings. The compound they selected is absolutely contemporary, however, and provides increased grip and improved roadholding on wet surfaces.
A partnership covering 62 years
When the Fiat 500 first arrived 63 years ago, it came with a 479cc engine that produced 13hp and allowed for a top speed of 53 mph or 85 km/h. This inaugural model, the Nuova 500, was shod with Pirelli 125 12 cross-ply tyres featuring either the Cisa tread pattern or the tried-and-trusted Stelvio, not to mention the Rolle design that was also fitted to the larger Fiat 600. The Fiat 500 range expanded over the years, with the 1960-introduced 500 D being the first car to adopt Pirelli's Sempione 'Safety Shoulder', which featured more rounded sidewalls for better roadholding through corners. The Fiat 500F came out in 1965, followed by the L in 1968. Both were fitted with 12-inch Pirelli tyres. The CN54 radial in size 125 R12 teamed up with the Fiat 500 upon the launch of the 500 R in 1972.