MTS delivers robust performance to 4×4 dealer network despite COVID19 crisis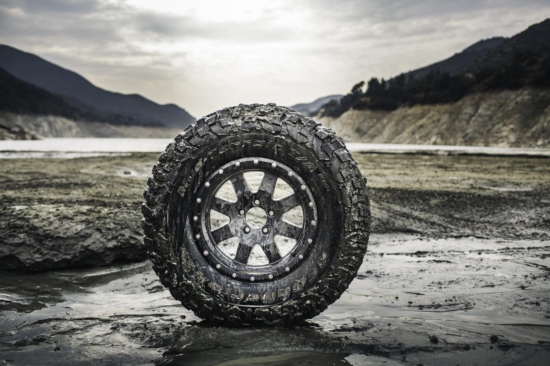 The current COVID19 crisis has posed the biggest challenge to Micheldever Tyre Services (MTS) in over 45 years of operating in the 4×4 market, the company reports, resulting in MTS increasing support to its dealer network to unprecedented levels.
As the largest UK supplier of 4×4 tyres to over 6,000 customers, including a national network of over 250 independent 4×4 and SUV tyre specialists, the key support measures include the creation of a 'Safe Service' Pledge, access to online training and advice on promoting a 'hyper localised' retail service. MTS has also been developing new commercial partnerships that increase the 4×4 offering and product range on offer to dealers within its network.
MTS 'Safe Service Pledge' is designed to go beyond the UK Government's Staying COVID-19 Secure in 2020 guidelines, by demonstrating best practice in key areas. It focuses on vehicle cleansing, hand sanitising, social distancing and use of appropriate PPE and safety kit and how to market these processes correctly to provide full customer reassurance.
A further key support measure to dealers, has seen MTS make its training courses and content available online. MTS has also offered 'live' training via popular digital conferencing tools to demonstrate how retailers can maintain a safe retail experience for those customers returning to physical sales environments.
In addition, MTS has advised dealers on the importance of providing a 'hyper-localised' service during the current crisis where being part of a local community is even more at the forefront of consumers' minds. This involves ensuring that independent dealers continue to provide the good customer service they are known for and that they make use of their strong individual local identity to help differentiate them from national chains and gain a greater local market share.
During the pandemic, MTS has grown its presence across various sectors including UK fleet operators by providing expertise and knowledge to new companies and organisations seeking a 4×4 tyres solution. One such notable deal is an agreement to supply specialist 4×4 tyres to the Maritime & Coastguard Agency (MCA).
Dave Dineen, MTS's UK 4×4 Sales & Technical Manager said: "Choosing the right product for the right application is essential for an operation such as the MCA. As a result of MTS's multi-brand approach, we were able to ensure the right pattern choice to meet their vehicle demands. The General Grabber AT3 was advised for their Mitsubishi L200 pick up range and the Falken Euroall AS210 all-season tyres were added to their Mitsubishi Eclipse Cross vehicles."
MTS also recently secured a new third party commercial relationship to expand its range of 4×4 wheel packages. The new deal will help further reinforce MTS as a leading supplier of both 4×4 tyres, official UK distributor for BFG, Falken, General Tire and Insa Turbo brands, and wheels in the market.
New event approach
While MTS has been making strides in the market despite the COVID19 crisis, one area where the pandemic has restricted progress is the opportunity to showcase the MTS 4×4 offering at various trade shows and events.
While the COVID19 crisis has devastated the 2020 events programme, the MTS team have developed a new promotions plan for 2021. This will include a return to large national UK countryside shows and regional agricultural shows at which they will support dealers across the full programme of events. As in previous years, the support offered by the 4×4 team will again involve providing expert advice to the many hundreds of thousands of visitors attending these hugely popular shows.
In 2021, MTS will also publish its annual 4×4 Guide, which boasts more brands and patterns than any other equivalent publication.