Linglong building R&D centre in Jinan, China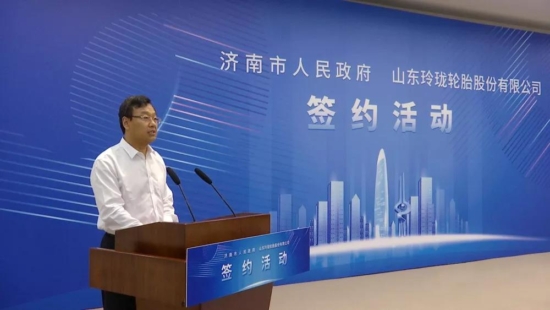 Linglong Tire signed a cooperation agreement with the Jinan Municipal People's Government on 17 July 2020. As a result, Linglong Tire will settle its research and development and technological innovation base in the central district of Jinan. According to the agreement, the two parties will cooperate in terms of science and technology as well as personnel matters. The relevant leaders of Jinan and Linglong's chairman and president Wang Feng attended the signing ceremony.
After the establishment of the Linglong Tire R&D base in Jinan, the company says it will "make full use of Jinan's economic agglomeration advantages, convenient transportation advantages and talent concentration advantages, give full play to the company's innovative R&D capabilities and brand influence, absorb domestic and foreign technologies and talents on a larger scale, achieving high-quality development of the company."
Jinan is a historic central city in the south wing of the Bohai Rim. The vigorous development of Jinan has led in major economic indicators in Shandong Province in recent years.