Tread Ltd adds Golf to vehicle testing fleet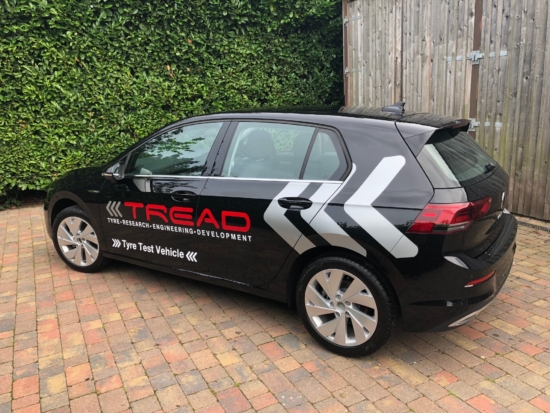 UK-based tyre test specialists Tread Ltd has taken delivery of a new Golf 8 test vehicle. Up till now Tread's company-owned tyre test fleet has included models such as the: Audi 736 SUV Q7; Audi B9 UUHP S5; VW MQB V7 Golf GTI UHP; and a VW T6 LTR.
Commenting on the latest addition, Tread Ltd managing director Ray Collier told Tyres & Accessories that the new car came equipped with a familiar product. According to Collier, the particular Golf 8 he purchased was OE-fitted with a Linglong spare tyre Tread had been involved with developing. "Full-circle!", Collier quipped.