Strong focus on agriculture during Covid-19 lockdown – Apollo Vredestein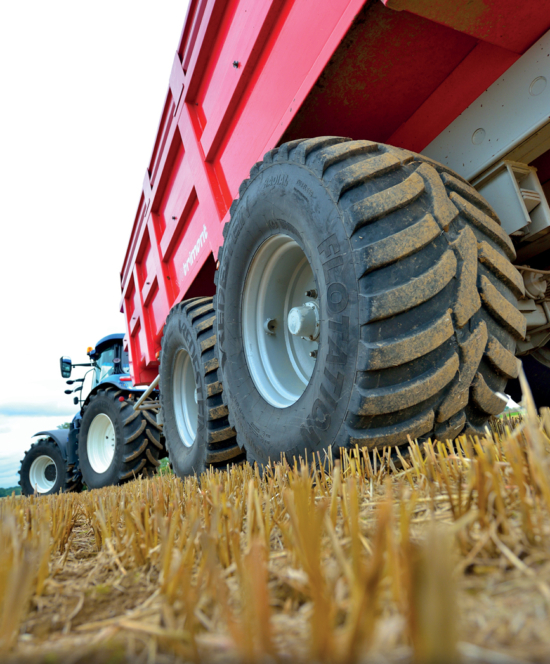 Apollo Vredestein tells Tyres & Accessories that it has focused strongly on the agricultural sector of the market during the Covid-19 lockdown. Although some of the wider company's employees were "placed on furlough leave," its agricultural team was kept functional with some home working facilities provided by the company.
Just prior to UK entering lock down, Apollo Vredestein's UK team, anticipating what had already happened in other European countries, doubled UK stock levels of agricultural products, as reported by Tyres & Accessories. This was also supported by transfer of resources in manufacturing and administration to allow continued agricultural tyre production in the factories.
As some OEMs shuttered their factories, the company was able to reallocate OE stock, releasing it to the replacement market. This enabled the continuation of supply supported by internal and external logistic operations. The combined actions allowed for an extremely high order fulfilment rate during this uncertain period.
Agri tyre demand undiminished
Unlike other sectors, demand in the agricultural tyre market did not diminish, the company adds, as the farming community rallied to meet food demand after a very difficult winter period. Apollo Vredestein's UK and Dutch agricultural teams report that they "felt a sense of public service in being able to support this demand when needed by our wholesale, retail and end user sales customers." The company believes that the "actions taken through this period helped boost market share in all the key sectors of agri, industrial, tractor radial and implement/trailer tyres. As more users experience the performance of the Vredestein agri range the expectation on repeat business by brand request will be high."
New Vredestein brand products are also poised to enter the market. The company begane the promotion of its new Traxion 65 series, though the tyre's arrival has been delayed by Covid-19. It told T&A that "bold plans are in place to catch up and bring the new 65 series range into the replacement market by the end of 2020 /early 2021." It says the new product will further increase tyre longevity, while also promising "29 per cent noise reduction."
The company acknowledged that the "industry will face uncertain times for the foreseeable future." However, as factories begin to return to normal production levels, combined with a return in demand from OEMs, Vredestein says its agricultural business is "looking strong in the UK."