Nussbaum Custom Lifts GmbH takes over Otto Nußbaum GmbH & Co. KG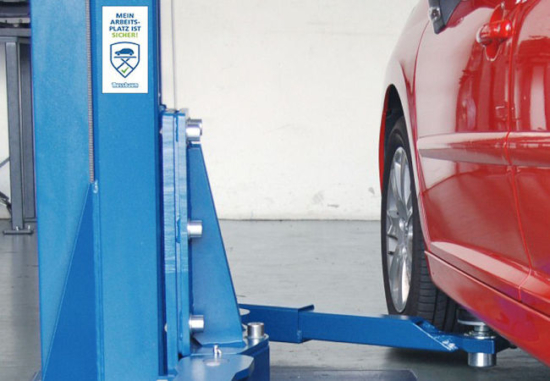 Following the news that Nussbaum had got into financial difficulties due to the costs of restructuring process that had been going on since 2014, high repayment charges, a slump in demand and the effects of the COVID19 pandemic, its future has now apparently been secured. Our German sister publication Neue Reifenzeitung's online portal reifepresse.de reports that after the bankruptcy of parent company Otto Nußbaum GmbH & Co. KG, the insolvency administrator Dr. Dirk Pehl of Schultze & Braun sold the business to the newly-founded Nussbaum Custom Lifts GmbH effective 1 July 2020, which is also connected to the Nussbaum family. As a result, around 220 employees will be transferred to the new company and the firm's production sites in Kehl are to be retained.
Dr Pehl had continued business with Otto Nußbaum immediately after the bankruptcy application and was able to end the short-time work and at the same time was looking for suitable investors to take over the business through the consultancy Wintergerst. In coordination with the creditors' committee, the family was awarded the takeover, which will be carried out via Nussbaum Custom Lifts GmbH. "It has succeeded in maintaining the company and 220 jobs for the region. I think that's a good result in a difficult phase of German economic development," said Pehl, adding: "…suppliers and customers have made a significant contribution to saving Nussbaum, just as the employees have shown great commitment to preserving their jobs".
"We are very happy that this important part of the family remains in business and can take part in business again without bankruptcy proceedings. It is particularly important to us that we can fulfil our role as a conscientious employer in this way and that we do not have to leave any employees behind. Now it is a matter of looking ahead and leading the entire Nussbaum Group into a good future," said managing director Steffen Nußbaum.
Otto Nußbaum GmbH & Co. KG (Kehl-Bodersweier), then one of the global market leaders for lift technology, filed for bankruptcy at the district court in Offenburg, Germany in April 2020. This followed a long-running and far-reaching restructuring process that has been going on since 2014.