Dayco opens food bank at Italian facilities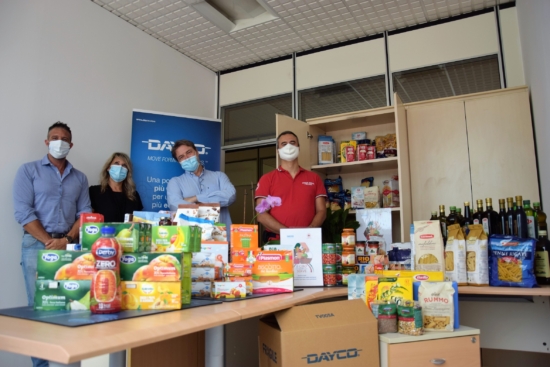 Engine products and drive systems supplier Dayco has opened a food bank at two of its Italian facilities, in order to further support those in need via the Italian Red Cross. The Covid-19 pandemic has negatively impacted the world economy and had serious consequences on a regional level, which has also affected many communities.
Dayco's intention is always to have a presence during difficult situations by choosing an approach to sustainability, which includes taking care of people in the regions where it has most influence. The company introduced an initiative to collect food to donate long-life basic necessities such as oil, pasta, tuna, to the Italian Red Cross on Monday 22 June 2020.
By taking this action, the company and its employees, at both its Ivrea and Burolo facilities, are able to participate practically to support families in need by donating not only goods, but also their time, passion and solidarity during this difficult period.
Commenting on the development, Dayco's president of global powertrain operations, Michael Weiss, said: "The coronavirus crisis has had a devastating impact on many communities, so I'm pleased that we – Dayco and our invaluable employees at every level – are able to support our local community. We are also grateful for the Italian Red Cross and acknowledge all that they are doing for individuals and communities, and are therefore delighted to be able to contribute and work with such a trustworthy organisation, to provide the support they need where we are able."