Conti service to agri, online logistics 'least affected' by pandemic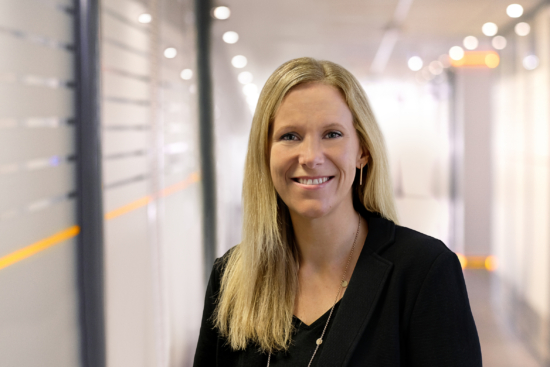 Over the past 12 months, Continental upgraded its agricultural tyre range with very high flexion (VF) tyres and other technological improvements, such as the single filament bead core on its CombineMaster. These improvements have made the manufacturer's agri range more versatile, safer on the road, and more efficiencient in the field; VF tyres help to reduce soil compaction, which helps to promote increased yields. Conti re-entered the high-value agricultural tyre market in 2017 with the radial Tractor70 and Tractor85 ranges, with portfolio expansions following in the years since. This year has yielded many significant challenges for the tyre sector – but agricultural tyres have provided a much less gloomy segment outlook than others. Tyrepress asked Ivonne Bierwirth, global head of marketing Commercial Specialty Tyres, about the Continental business unit's response to the Covid-19 pandemic, and how it has affected both its agricultural tyre activities and those of other commercial specialist tyre segments.
"The food supply and therefore the agricultural tyre sector has obviously been less affected by the crisis: We have seen almost no impact in the replacement business and only a minor impact in OE. The ETRMA pool slightly declined in April but caught up again in May and even outperformed 2019. In industrial Material Handling, the impact of the pandemic has depended on the industry: To give two examples, the automotive industry has been heavily affected, while online logistics has kept growing.
"At Continental, our warehouses at the tyre plants as well as the regional distribution centres have been well equipped so that we could meet the demand of our customers and continue with the supply (where governmental regulation allowed us to do so)."
Conti 'strength in logistics' helps smooth customer service
Tyrepress asked about how Conti's agricultural and/or specialist industrial tyre units have managed the challenges of 2020, such as managing demand with different countries' pandemic countermeasures, and supporting customers with similarly fluctuating business conditions.
Bierwirth said that "intelligent planning tools" have helped the manufacturer leverage its strength in logistics across the continent to "plan demand, monitor and control stock" in challenging times. She said "the warehouses at our tyre plants as well as our regional distribution centres have remained well stocked and we have been able to quickly and flexibly refill stock after temporary shut-downs. As a result, we have been able to continue reliable deliveries of our tyres to our customers, even during the past few weeks and months."
How agri and other commercial speciality tyre segments compare
Conti expects its agricultural tyre business to continue roughly as normal, Bierwirth added: "As the agricultural business has only shown minor impact by the pandemic, we are expecting the usual second high selling peak season of the year starting in Q3 of the year – and are currently getting ready and extending our portfolio with additional sizes to meet customer demand and requirements.
"To support our dealers with sales during the upcoming busy period, in the UK we are running our Harvest Promotion from 1 July – 30 September, rewarding farmers and farming contractors purchasing Continental agricultural tyres from our stockists with cash back on their purchase."
Meanwhile the picture is more complicated in other segments. "In the highly diverse Commercial Specialty tyre segment, businesses that support and provide critical services and goods – such as the agricultural industry or the port industry – help to compensate businesses expected to be affected in the mid- and long-term by the impact of the pandemic. In some sectors within the industrial Material Handling segment for example, we do not expect a quick recovery. Here, offering a broad portfolio ranging from premium to economy tyre solutions is key."
For the future, Bierwirth said the company will continue to address diverse global demand for agricultural tyres by offering "a comprehensive radial tyre portfolio in the Continental brand as well as a bias range in the brand General Tire." Meanwhile it addresses the diverse material handling segment with "a broad portfolio of solid Super-Elastic and Press-on-Bands tyres under the brands Continental, General Tyre, Barum and we plan to further strengthen this portfolio for our customers in 2021 with further extensions to the General Tire Super-Elastic tyre range."