ZC Rubber expands Z-series winter tyre lines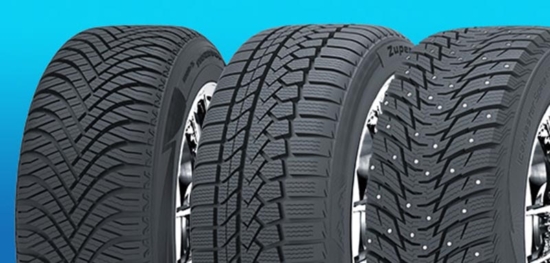 ZC Rubber will add 68 new sizes to its Z-series winter tyre lines. The Chinese manufacturer, based in Hangzhou, says the new sizes aim to meet the diverse demands of European customers. They are designed for the wet and snowy road conditions typical of the continent's winters. The new sizes will be available across its All Elite Season Z-401, Zupersnow Z-507, and Icemaster Spike Z-506 products. The tyres will be available for the 2020/21 winter season.
ZC Rubber launched the Z-401 all-season tyre, the Z-507 winter tyre, and the studded winter tyre Z-506 in Europe last year. It tells Tyres & Accessories that the three Z-series lines "have gained great popularity with sales exceeding expectations."
ZC rubber continued: "So this year, to better serve European customers, we have upgraded the technology and improved the tyre performance in all aspects, and will introduce new sizes, which are already in production and are expected to be available in the second half of 2020."
The Z-series line now includes 142 sizes covering 13 to 19 inches in rim diameter. The tyres offer "much improved wet grip and lower rolling resistance," over previous ZC products in the segment. It adds that a test conducted by Test World on 9 March this year, shows the series has improved "by at least 20 per cent in snow performance." It adds that the Z-506 has made "a great step forward in snow and ice performance."
Z-series products
ZC describes the Z-401 as a four-season tyre specially designed for the European market. Its V-shaped directional pattern is typical of the latest generation of all-season tyres, which have supported the fast-growing segment across a broad range of sizes and applications. ZC says the design "guarantees both outstanding snow and summer performance."
The Z-507 high-performance winter tyre is designed for Central Europe. It has an asymmetric tread pattern and a special compound to provide superior handling on the snow surface.
The Z-506 studded winter tyre targets the Nordic and Russian markets. The company's Finnish team designed the tyre to promote excellent snow and ice performance.
"Our dealers around the world are experiencing great difficulties this year under the COVID-19 pandemic. We will increase support to our dealers in this special period, whether in product upgrading or marketing strategy," ZC Rubber added. The company expects to meet the customer needs at different levels with continuous improvement in both products and service. It concluded that it is ultimately seeking a "bigger market share in the future."