Vaculug celebrates 70 years of independent retreading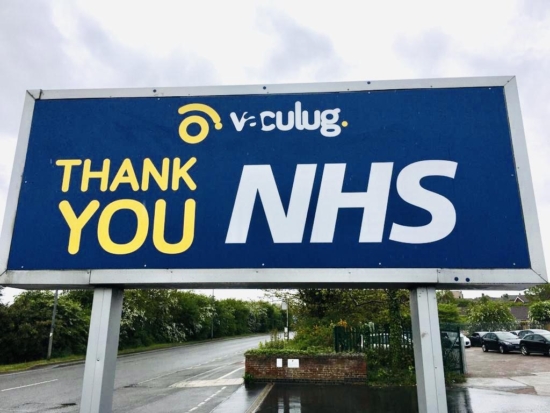 Vaculug, the UK's last remaining largescale independently-owned retreader celebrates its 70th anniversary this year. And while the last edition of our bilingual Retreading Special supplement carried details of the family-focused summer fete-style party the company planned for its team in June, coronavirus and the resultant national lockdown has put paid to that. However, having started in straightened times of the post-war years, during the businesses' seven decades of trading Vaculug is one of only a few retreaders that can say it has seen – and come through – it all: governmental changes, recessions, global financial crises and more. With all this in mind, you can see why company representatives recently tweeted: "70 years and no virus will stop us going for the next 70 and the next 70 after that!"
Personnel expansion
In March Tyres & Accessories reported on a brace of senior appointments at Vaculug. First off, Jorge Crespo was named as Vaculug managing director. Before that, at the end of January 2020, Vaculug appointed Perry Buckley as Fleet Business Development director (who joined the company after 19 years as a regional sales director at Bandvulc and 18 years at Pirelli).
Since then, the retreader has also announced a series of further additions to its operations team. Most recently, Mark Holloway joined Vaculug as processes and business excellence manager. According to the company, he brings with him "a wealth of industry experience and knowledge" having formerly worked for Bandvulc.
Prior to that, on 20 April 2020, Marcus Kirkness joined the company as Fleet Operations Manager, bringing with him "many…years" of experience within ATS Euromaster. On 16 April Vaculug announced that it had appointed Michael Evans, also as Fleet Operations Manager, who joined the company after many years of experience within Tructyre Fleet Management.
In addition, Leon Lesson and Ollie Coleman have joined Vaculug within the manufacturing operation during the last couple of months.
OTR tyre advice
In keeping with its goal of adding value during these difficult times, on 29 April, Vaculug's OTR Department published special guidance for construction plant operators laying up machines for extended periods during the COVID-19 pandemic in response to work at many construction sites and infrastructure projects being either halted or operating at significantly reduced capacity.
In order to support those businesses operating in the construction sector, Billy Dillon, Alan Robin and Chris Watson from the Vaculug OTR team detailed some processes to look at before laying up equipment such as backhoe loaders, excavators, skid-steers and telehandlers. The advice also covers how to prepare machinery to re-enter service.
For them, prevention is better than cure: "We need to take care of our tyres now so that when they do come back into service we don't have to replace the tyres. To prepare a machine for extended parking all tyres should be inspected for visible damage inspection. One needs to look for cuts especially that need to be dealt with immediately before the vehicle is parked for many months."
Operators have been particularly advised to be aware of tyre condition during winter months: "Tyre damage is always more during winter months, when the climate is typically wetter, allowing sharp objects to penetrate tyre casings more easily than in the dry. Cold tyre inflation pressures should be checked and adjusted for all tyre positions. If machinery is likely to remain stationary for a long period of time over three months, it is best to inflate the tyres to slightly higher-than-standard operating pressures to minimise deflection whilst inactive, while ensuring the manufacturer's maximum inflation pressure is not exceeded. By doing so, tyres will be less likely to develop 'flatspots'."
In addition, their advice looking forward to the restoration of more normal business conditions: "Before bringing any vehicle back into operation, check the cold tyre inflation pressure of all tyres and adjust in line with the tyre manufacturer's guidance – remembering to reduce pressures if they had previously been increased prior to storage. It is not normal for vehicles of this nature to be parked for so long. So please ensure that you make sure that any tyres are inspected properly and that can be used when you come back to work."
So, while the wider context represents undeniably challenging times, Vaculug's rapid acquisition of staff as well as its commitment to keep its customers rolling, is testament to the kind of independence that has kept the business going during the last 70 years and, which – managers hope – will keep it going seven decades more.