Sentury Tire IPO approval 'ensuring company's advancement' – Davanti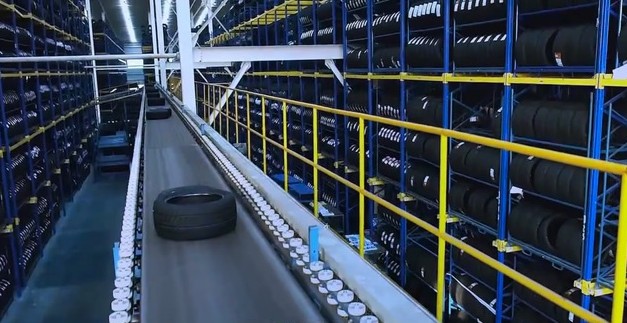 Chinese manufacturer Qingdao Sentury Tire received approval for an initial public offering (IPO) on the Shenzhen Stock Exchange earlier in the month. The tyre maker is mainly known in the UK for supplying Landsail tyres through wholesaler Grouptyre, as well as being a manufacturing partner of Davanti Tyres. Tyres & Accessories asked Sean Maddocks, Davanti sales director for UK and Ireland, what the IPO would mean for its own relationship and growth plans.
In addition to providing capital for Sentury's aircraft tyre project in Qingdao, the IPO is intended to finance an upgrade to its research and development centre. The manufacturer said in its IPO filing that it wants to add noise, vibration, and harshness (NVH), and dynamic footprint testing, as well as build a proving ground. It also wants to expand its manufacturing operations in Thailand.
These upgrades would naturally have positive repercussions to its customers, as Maddocks told T&A: "As key partner of Sentury, we are delighted to see that their IPO process has proceeded to the next phase.
"We have extensive plans to develop further our relationship with Sentury as they continue to expand their footprint in the coming years.
"Sentury has long been one of the most advanced and forward-thinking manufacturers in the world. The IPO is the next logical step in ensuring this advancement will continue for the decades ahead."
While the move towards SSE listing is positive, Maddocks added the caveat that it is still early days in this development.
Sentury's development – the company went from foundation to a UK market force in five years – has been interrupted in recent years. A planned US manufacturing facility in LaGrange, Georgia was put on hold indefinitely in May 2019 following the escalation in the Chinese-American trade war. Earlier, in January 2019, its first attempt at completing an IPO was terminated, removing a major source of funding for its planned 80,000 pieces per year aircraft tyre factory and resulting in its delay. The new IPO filing shows the company refocusing on developments away from North America, and onto the development of its existing research and manufacturing capabilities. And this could, in the long term, prove interesting to its customers and partners in Europe.