Nordexx launches first all-season tyre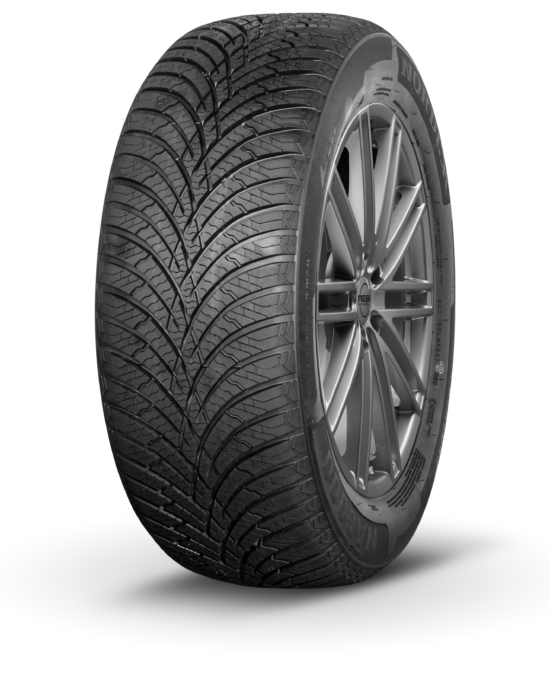 Private brand Nordexx, from Denmark's NDI Group, has launched its first all-season tyre for cars and vans. The NA6000 targets "a gap in the market for affordable all-season tyres," Admir Ramic, Nordexx export manager, tells Tyres & Accessories. The Nordexx brand is exported to 61 countries around the world.
"Our new tyre NA6000 follows our brand strategy by offering an affordable tyre of high quality," Ramic continues. The NA6000 comes in a range of 47 dimensions for passenger cars and nine dimensions for vans. The tyre has achieved B-rated wet grip on the European tyre label.
NDI Group and Nordexx
The NDI Group has a 50-year history, supplying tyres and wheels from operations across the Nordic nations and Germany, and employing 900 people. It founded the Nordexx brand in 1998. Nordexx is manufactured in China by some of the country's largest manufacturers with modern production facilities, NDI states.
Ramic adds that the new all-season tyre is an example of the brand's focus on its partners' needs: "Everything we do has to provide value for them, in the end. For this reason, we closely follow the development of the global tyre markets when we create new products to make sure we meet the needs of our partners and preferably exceed them."
The company has grown its department to support Nordexx as the brand has increased its global market coverage, Ramic adds. "We have a team behind Nordexx that in total speaks 11 different languages – English, German, Russian, Chinese, among others. All of our team members are highly qualified and experienced tyre specialists with lots of knowledge about the tyre industry and our products."
He adds that distributors of Nordexx "get access to knowledgeable specialists always ready help with consulting and support… So you are not just buying a tyre, you are getting access to a strong organisation with a high level of service."