Maxxis re-appoints Dr Wally Chen as chairman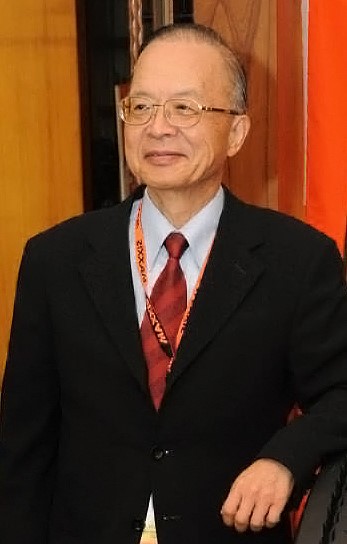 Former Maxxis International president Dr Wally Chen (pictured above) is leaving retirement to assume the chairmanship of the company. Dr Chen, who oversaw Maxxis' rise to the ranks of the world's top 10 tyre companies, will assume the chairmanship effective immediately following a vote by the company's board of directors at a recent meeting. He replaces former Maxxis/Cheng Shin chairman Robert Lo (pictured below).
"I want Maxxis to be a positive force in the world by offering safe, sustainably manufactured, high-quality tyres to consumers who know that they can count on us for 100% Quality, 100% Service, and 100% Trust. Together, we will strive to make Maxxis an even better company and our world a better place," Dr Chen commented.
The news of Dr Chen's re-appointment sparked reports of internal power struggles in media local to Maxxis (Cheng Shin)'s Taiwan headquarters. They suggest that following the death of Cheng Shin's founder Luo Jye last year, a shareholder meeting on 16 June 2020 apparently "shocked" family members when it agreed to change the board of directors.
Following the passing of Cheng Shin's founder last year the company has reportedly been run by an "iron triangle" of the previous chairman Luo Tsai Jen (also known as Robert Lo – himself son of the founder) and two brothers-in-law (Chen Xiuxiong and Chen Ronghua), with major issues being jointly decided by this three-member decision-making team. In short, the reports suggest that the two brothers-in-law forced out the previous incumbent in favour of Dr Wally Chen.
In the meantime, Tyres & Accessories understands that Robert Lo – a tyre development specialist – has returned to a leadership role connected to his speciality.
The boardroom manoeuvres are also said to follow a loss of prominence in the mainland China car tyre market, culminating in a 1.988 billion yuan first quarter 2020 loss. And while Cheng Shin's strategy has been to address this with growth in "double India" – that is India and Indonesia – such gains will take time to materialise. Of course, depreciation of the rupiah and coronavirus didn't help either.