Goodyear becomes Algarve Pro Racing ELMS LMP2 development partner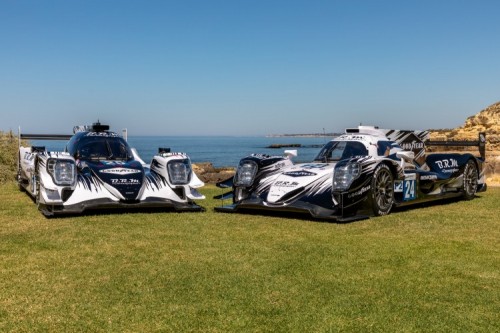 Partnership also yields exclusive watch designed by fellow Algarve Pro supporter BRM
European Le Mans Series (ELMS) LMP2 racing team, Algarve Pro Racing has made Goodyear its tyre technical partner. The reigning Asian Le Mans Series Champion has already demonstrated race-winning pedigree and a deep understanding of how to maximise tyre performance. Goodyear says the partnership will allow it to receive valuable technical feedback on a variety of European tracks.
Goodyear has an illustrious history of working with some of the best teams in endurance racing. It has been the tyre for 14 Le Mans 24 Hour winners, for example. It made its return to the FIA World Endurance Championship (WEC) in 2019 and will become a tyre supplier in ELMS later this year.
Stewart Cox, team principal, Algarve Pro Racing describes the technical partnership: "We have been overwhelmed with the effort and support we have received from Goodyear. To be able to benefit from their wealth of experience in top-level motorsport is a huge honour and I hope this will give us an edge over the competition.
"Having shown good pace and confidence on the latest specification of Goodyear tyres throughout pre-season testing we are really looking forward to the start of the season."
Mike McGregor, manager sales, testing & track support, Goodyear Racing explains: "To be able to support a top team like Algarve Pro Racing will provide us with valuable tyre data and feedback that will assist us in the development and progression of our high-performance race tyres ahead of us becoming the sole supplier to the LMP2 category of ELMS in 2021. It is a logical step. With a strong new driver line-up this season, the team has a wealth of experience. Tim Holloway has come out of retirement and joined the engineering team to add to what proved to be a winning formula in the Asian Le Mans Series."
Goodyear BRM watch
For the 2020 ELMS season, luxury French watchmaker BRM Chronographes is another Algarve Pro Racing partner. It will produce a limited-edition watch inspired by the retro Goodyear livery on the Algarve Pro car.
Bernard Richards, founder of BRM, said: "Since the creation of BRM Chronographes sixteen years ago, it is the first time we have signed such a high profile partnership in the European Le Mans Series. Goodyear represents, for racers as well as everyday drivers, a tyre renowned for performance and safety."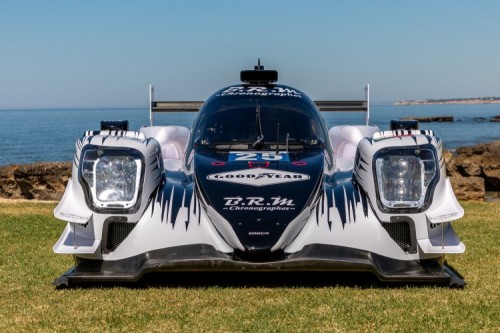 Driver line-up for 2020 season
Drivers Henning Enqvist, John Falb, Simon Trummer, Loic Duval, Jon Lancaster and Gabriel Aubry will race the 600hp Oreca 07 LMP2s throughout the ELMS season.
Loic Duval, 2013 24 Hours of Le Mans race winner, describes the exciting challenges ahead: "I am really looking forward to the challenge, the level is really high in the ELMS, this was evident at Le Mans when the ELMS cars were racing closely against the WEC cars. We are ready to win races and fight for the championship this year."
Jon Lancaster, 2015 ELMS Champion, said: "I am extremely excited to be a part of the Goodyear challenge in the European Le Mans Series. We have a brilliant team and a very competitive driver line up, during pre-season testing I was very encouraged by the level of performance and I am looking forward to the season ahead. Having not raced in the series since 2015 when I won the championship, I'm more determined than ever to replicate that success."
Henning Enqvist said: "I'm so glad to be joining the European Le Mans Series grid. I'm confident for 2020; as a team, we have a really strong package. I can't wait for the season to start and to work alongside Algarve Pro Racing and Goodyear. We have had a good programme of pre-season testing and it will carry on throughout the year."
Gabriel Aubry, front-running global LMP2 driver, said: "I am very excited to start this season in ELMS with Algarve Pro. After a quick introduction to this high level championship in 2018, I am finally able to compete for a full championship in 2020. It will be a perfect opportunity to keep working with Goodyear as tyre supplier, both for my WEC program and ELMS. Their support will be key in our performance with both cars this year, and I can't wait to finally get back on track in Paul Ricard next month!"
Simon Trummer, a former WEC LMP1 driver, says: "Algarve Pro Racing has a strong team and my teammates are highly professional and extremely quick. Goodyear has provided technical support and immediate feedback and I'm sure we can achieve something great this year."
John Falb, former LMP3 racing driver, explains the benefits of the Algarve Pro Racing partnership with Goodyear: "We started working on our programme for the 2020 season before the last round at Portimao. I know we have put together an outstanding group of drivers and crew to battle in the best LMP2 series in the world. Our engineering and pit stop crew secured the Asian championship and all those efforts will continue to pay dividends this year. In testing at Paul Ricard, our programme could not have been better. We showed consistency and pace at the test, setting competitive times over the three days. Simon and Gabriel (Aubry) are both super-fast and we will make a formidable trio to attack the ELMS and at Le Mans. The new Goodyear tyres have made the car so much faster and better. It is also great to be represented by an iconic brand."