Bridgestone to supply Turanza Eco for Fiat 500 La Prima and VW ID.3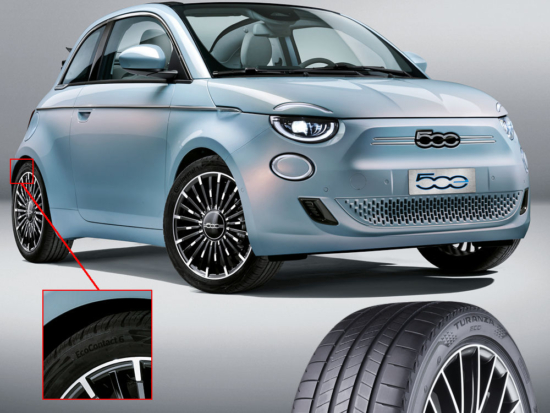 Bridgestone has confirmed that it will supply its Turanza Eco as original equipment on the VW ID.3 electric car. In doing so, the tyre manufacturer joins Continental and Goodyear in supplying rubber for the model. The Turanza Eco is equipped with Bridgestone's Enliten technology, which reduces weight. This is a popular characteristic among auto manufacturers, especially in the electric car segment, as they seek to reduce both weight and rolling resistance from the tyres.
The Turanza Eco, which became available to European tyre retailers this spring, is also fitted to the new, electrically powered Fiat 500 La Prima, alongside Conti's EcoContact 6. The first purely electric vehicle from the Italian brand was spotted on the German tyre manufacturer's tyres on the occasion of its market launch.