Tyre checks must continue during pandemic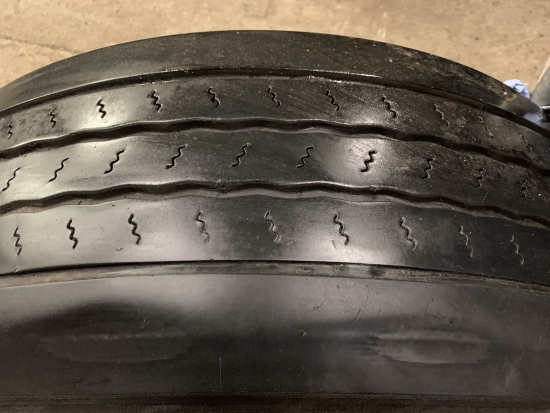 Commercial vehicle operators must ensure their drivers are continuing their daily walkaround checks during the current pandemic, Prometeon Tyre Group UK warns.
"While the rules that govern road transport in the UK have been relaxed and the Traffic Commissioners are taking a flexible approach, it is now more important than ever for operators to maintain their vehicles to their usual, high safety standards," says Peter Fairlie, managing director of Prometeon Tyre Group UK. "As such, drivers should continue to carry out their daily walkaround checks – including monitoring of the condition of a vehicle's tyres – and corrective work should be carried out as necessary."
To this end Prometeon, the licensed UK distributor of Pirelli-branded commercial vehicle tyres, has produced a best practice guide for operators and their drivers that highlights five different tyres issues and the actions that should be taken to ensure the vehicle is safe for operation.
The issues are: uneven wear on the outside of the shoulder; tread damage and cut to cord over 25cm long; sidewall damage; tread worn down to 2mm; and tread damage. For example, if a tyre's tread is worn down to 2mm, it will need changing as soon as possible – the legal limit is 1mm across 75 per cent of the tread width.
Having reacted to the initial lockdown with what the company describes as "a robust contingency plan", Prometeon has secured further stock. Fairlie says: "We are doing all that we can to ensure our customers' requirements are catered for and any disruption is minimised. We understand what our customers are going through, and we're here to support them. Our account managers remain available to talk about tyre supply and husbandry."
"It's been fantastic to see and support the road transport industry's heroic efforts to battle the pandemic, and we salute all those helping to keep the country running. We thank you", Fairlie concluded.