Ronal R62 wheel now offers "Infinite Chrome"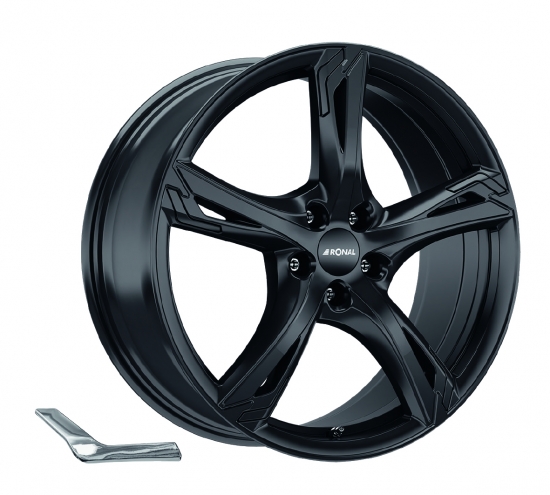 The Ronal R62 design was only available in two surface finishes. On request plastic elements could be added in three different colours. But now a new trend is being reflected in available finishes.
Previously, the Ronal R62 wheel, available in jet black-matt-front diamond cut and jet black finishes, could be customized with red, green, or blue plastic design elements. Now, the slightly offset, boomerang-like spoke elements can be personalized with a new look. Made especially for the jet black finish, the trendy design applications are now also available in a futuristic chrome colour. The self-adhesive elements can optionally be ordered as an accessory kit with installation instructions and can be swapped at any time.
The R62 for mid-range and top-of-the-range sporty vehicles such as the Audi A6, BMW 3 series, Mercedes GLC, Škoda Octavia, Ford Focus, Hyundai I 30 (N), and Peugeot 508 is available in sizes 7.5×17, 7.5×18, 8.0×19 and 8.5×20 inches with selected mounting holes.