PM Johnson boost for Silverstone-hosted F1 grands prix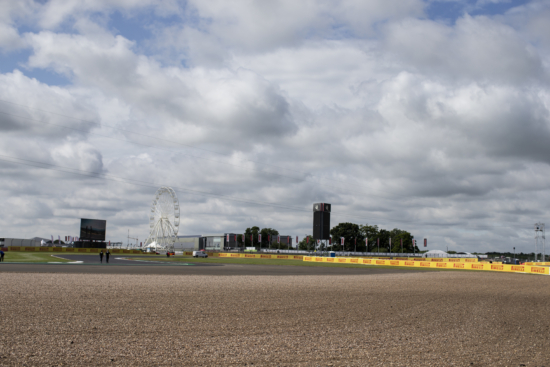 Silverstone and Formula 1 are facing a race against time to ensure the UK circuit's two conditionally agreed 2020 grands prix can go ahead in July or August. But the circuit was given a boost by prime minister Boris Johnson, who has reportedly told cabinet ministers to make plans for the events to take place.
An initial plan saw the circuit agree to host two consecutive behind-closed-doors race weekends, with the races on 19 and 26 July. However, the British government's belated decision to implement 14-day quarantine restrictions for international travelers had cast a shadow of doubt on the plan. Doubts were increased by confirmation that the government did not intend to offer a blanket exemption to professional sport.
Silverstone managing director Stuart Pringle appeared on UK broadcaster Sky Sports' The F1 Show over the long weekend to confirm the current status of the proposed races. He said that he has been "encouraged there's progress in the right direction", with government showing a "clear desire" for the return of elite sporting events. The government released some guidance for the return of athletes to close-contact training, though it also stressed the need for sporting bodies to consult with teams on the precise terms of this return.
Pringle stressed that Formula 1, in common with other motorsport, represents an increased logistical challenge over other areas of high-interest sport, such as Premier League Football. Its "huge [international] logistical operation… requires some clarity" in order for plans to proceed.
He also said that F1 and Silverstone could employ a degree of flexibility around the dates. While the initial dates continue to be discussed, news sources are now reporting that the two British races are more likely to be scheduled for 26 July and 2 August. Pringle told The F1 Show: "For Silverstone, if we move into August that might give a little more certainty but, actually, I think it's probably essential that there's clarity on the quarantine situation in advance of that."