New VMI equipment boosts Rosava's tyre portfolio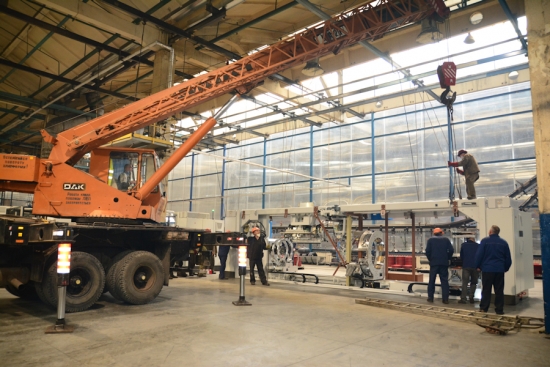 Rosava reports that its modernisation programme is continuing despite the coronavirus crisis. The Ukraine-based tyre maker shares that six containers with a new VMI Exxium tyre builder arrived at its plant today. This will allow it to extend its portfolio with increased production of 15- to 20-inch dimensions.
"At a time when the whole world stands still because of the crisis caused by the coronavirus pandemic and almost all tyre manufacturers have to put investment projects on hold, Rosava company continues the modernisation of production," comments the company.