New KPMG Mobility senior appointments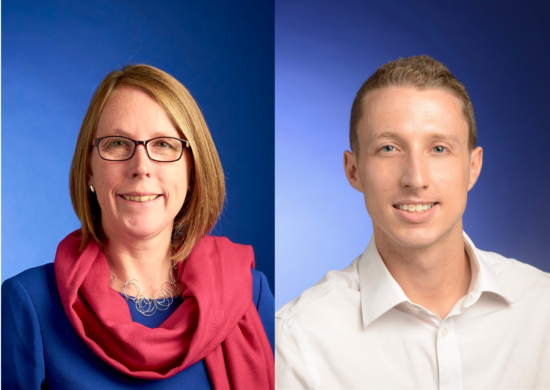 KPMG has appointed Dr Sarah Owen-Vandersluis as its UK head of future mobility, and Edwin Kemp as UK head of automotive strategy. Commenting on future mobility, Owen-Vandersluis said changes would continue to accelerate, even with the effects of COVID-19. She believes that the pandemic "will accelerate previous trends towards digitisation, customer-centricity and zero-carbon."
Owen-Vandersluis is a strategy partner within the firm's Infrastructure Advisory Group and previously led the firm's UK public sector mobility practice, advising transport authorities on the future of mobility. She has more than 20 years' experience advising organisations on strategic options, business cases for new initiatives, diversification of income streams and development of partnerships between the public and private sector. Prior to joining KPMG, she worked for Ford Motor Company in the US and UK. She succeeds Charlie Simpson, who is leaving the firm to pursue a new opportunity. Her Future Mobility team is led by Directors Ben Foulser (Government, Infrastructure, and Digital) and Eddie Ataii (Corporates, Financial Services, and Energy).
Kemp is an associate director within the firm's Mobility 2030 practice and has more than 11 years of experience advising clients across a diverse range of sectors. Over the last few years, his focus has been on advising clients on the financial, business model and operating model implications of future mobility, mainly in the automotive, energy, logistics and infrastructure sectors. He also specialises in growth strategy, deal strategy and enterprise-wide strategy. In his new role he'll work with both Owen-Vandersluis and Andrew Burn, who leads the Automotive practice for KPMG in the UK.
'Crucial time' for future mobility
Richard Threlfall, partner and global head of Infrastructure at KPMG, commented: "I'm thrilled that Sarah and Edwin have taken on such instrumental roles at what is a crucial time for many industries. They will significantly strengthen our capability in this area, drawing together years of expertise and multidisciplinary capabilities from KPMG to help our clients evolve to face unprecedented levels of change.
"With Sarah's experience, track record and vision, I have no doubt that she is the right person for the job. She's been extensively involved in developing relationships between the public and private sectors, and advising clients on the future of mobility. Her enthusiasm and dedication to both our people and clients is second to none.
"Edwin is a passionate automotive and mobility expert, with a relentless focus on helping his clients obtain favourable outcomes. With his expertise and knowledge of both the automotive sector and the way in which the future of mobility impacts – from energy to infrastructure, his years of experience and network will prove invaluable to our growing client base."
Owen-Vandersluis, partner and new UK head of Mobility 2030, said: "The future of mobility is fundamentally changing the way goods and people move, and breaking down sector barriers to drive new forms of collaboration. This change is being accelerated as technology evolves and government's decarbonisation targets draw closer. If anything, we believe that COVID-19 will accelerate previous trends towards digitisation, customer-centricity and zero-carbon.
"I'm delighted to be leading and working with such a talented team of individuals – now 20 industry experts dedicated to future mobility. Our practice is growing as demand for our services increases and this is reflective of the confidence our clients have in KPMG as the clear choice to support them – be they authorities, infracos, manufacturers, operators or service providers. Businesses are currently operating in a tumultuous environment and recognise the need, now more than ever, for professional advice."
Edwin Kemp, associate director and new UK head of Automotive Strategy at KPMG, added: "The issues and challenges surrounding the automotive industry and future mobility more broadly are evolving both in the UK and globally. I'm looking forward to helping clients understand these challenges and strategically navigate them to keep pace with the rate of change we're seeing."