Marangoni launches Marix M-Port retreaded port tyre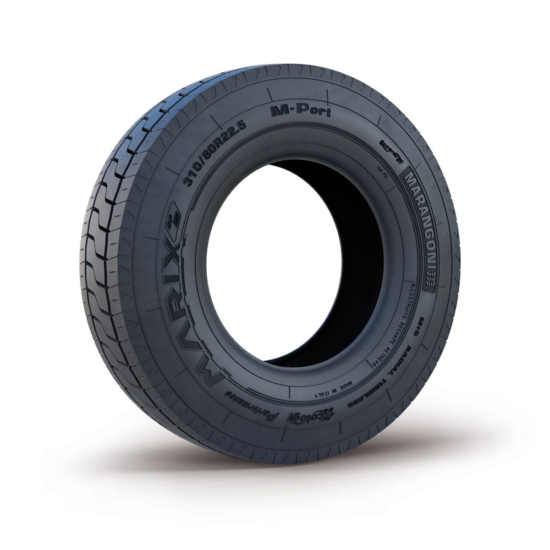 The new Marangoni Marix M-Port retreaded port tyre is designed to be fitted on "all the articulated positions of both the truck and trailer axles used in port operations". The new M-Port features a bi-directional tread with a deep pattern and reinforced shoulders in order to withstand impacts and lateral friction.
According to the company, the tread depth, the high land:sea ratio and the tyre's compound "guarantee high performance in terms of durability during service".
Marangoni Marix M-Port is available from May 2020 in 310/80 R22.5.