MAHA acquires ATT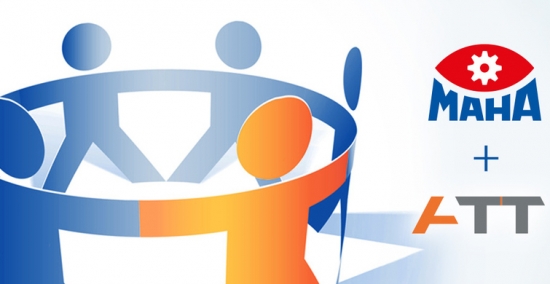 Workshop and vehicle testing equipment company MAHA Maschinenbau Haldenwang GmbH Co. & KG has acquired a 100 per cent shareholding in ATT, the joint venture workshop equipment company founded in 2000 by Robert-Bosch GmbG and the Nussbaum Group. The change of ownership took place on 30 April.
The acquired firm has been known as ATT Automotive Testing Technologies since 2016, when it was spun-off from the Nussbaum Group. It has established a significant market position as a full-service provider of testing technology for periodic vehicle monitoring, both in its home market of Germany and around the world.
"We are very pleased that ATT can now follow this path of growth through innovative strength, based on focusing on the needs of our customers, together with the MAHA Group," said Ferdinand von Wrede, spokesman for ATT's shareholders.
ATT promotes its products with the slogan 'Made in Germany', three words intended to convey technical competence and excellent product quality. "This is exactly our philosophy," states Stefan Fuchs, managing director of MAHA. "We continue to guarantee our joint customers: 'Real Made in Germany' vehicle testing technology at the best price/performance ratio.
"A particular strength of ATT is its proximity to the customer. Of course, ATT's customers can expect that the trusting relationship is at the center of our efforts and that we will contact them promptly", adds Fuchs.
"All those involved agree that this is a very good solution for ATT and MAHA, but also, and above all, for their customers," concludes Michael Amann, joint MAHA managing director.