GT Radial WinterPro2 Sport offers winter tyre in UHP fitments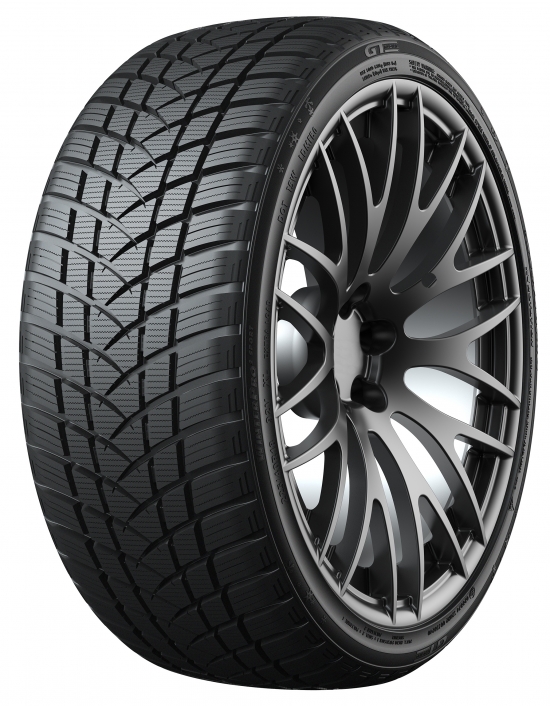 Giti Tire has made its latest ultra-high performance tyre, the GT Radial WinterPro2 Sport, available to order. The tyre is the brand's latest winter tyre for the UHP market, launching in nine 17-19" sizes. The manufacturer states that the tyre is designed for both high powered passenger cars and premium SUVs.
The GT Radial WinterPro2 Sport carries the Three-Peak Mountain Snowflake (3PMSF) symbol for approved fitment in markets with laws governing winter tyre use. Design features include a scimitar shape directional profile. The tread features sharp edges for improved grip on snow and wet roads. Large shoulder blocks with multi T-bars provide increased stability and a precise UHP handling experience. The tyre is also designed to shift water quickly, with ultra-wide grooves. This improves braking on wet roads, while deep traction sipes also work to increase traction and braking on snow.
Giti adds that the GT Radial WinterPro2 Sport is made with a fine-tuned compound, profile and construction to reduce rolling resistance and improve fuel saving, without compromising on driving safety.
The development target for the GT Radial WinterPro2 Sport project was to improve the best properties of its predecessor. The new winter tyre is 15 per cent better in ice traction and handling, 10-15 per cent improved in snow traction, braking and handling, and up to 7 per cent enhanced in wet braking and handling, the manufacturer claims.
The GT Radial WinterPro2 Sport tyre is originally available in nine sizes, with six like-for-like replacements of its GT Radial Champiro Winterpro HP and the introduction of three rapidly growing sizes. It will fit rims from 17-19", section widths from 215-235 and series sizes from 40-65. The tyre was designed and engineered by Giti Tire's European Research & Development Centre in Hannover, Germany.
Alongside the GT Radial WinterPro2 Sport, the brand now covers 39 of the top 42 sizes across passenger car and SUV dimensions, which covers 70 per cent of the total market. The tyre is available to order now for deliveries for the winter 2020/21 season.