GlobalData forecasts 30% drop in UK new car market 2020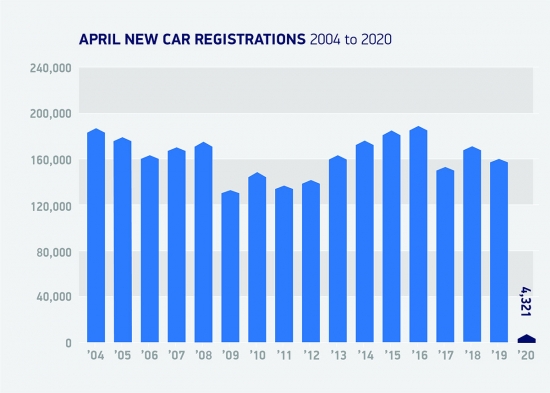 Following the news that car dealerships in England can re-open from 1 June, David Leggett, automotive analyst at GlobalData urged caution that car demand will continue to be "well below normal." The analyst currently forecasts that the UK new car market will be 30 per cent down, year on year.
Leggett said: "It is certainly good news for the automotive retail sector in the UK that showrooms in England can re-open from next week. However, new car demand will still be well below normal while the COVID-19 public health crisis persists, and the UK's economy experiences sharp recession.
"GlobalData's forecast for the year is for the UK new car market to be down 30 per cent at 1.88 million units. That assumes the market can make up some of the lost ground in the second half as the COVID-19 crisis eases. However, the 2020 car market could be held back at nearer 1.5 million units if progress – in terms of both the public health crisis and restarting the economy – is much more limited.
"GlobalData believes that April and May will mark the low point in this crisis, but the impact of the broader recession in Britain will be around for some time. We have yet to see how much real demand is out there.
"With the market well under normal levels this year (it was 2.3 million units in 2019), car manufacturers and retailers will clearly be under considerable pressure.
"Later this year may well be a very good time to be a new car buyer though, as the industry looks to shift higher volumes in conditions of weak or hesitant demand."