BKT launches Liftmax LM 63, adds sizes to its range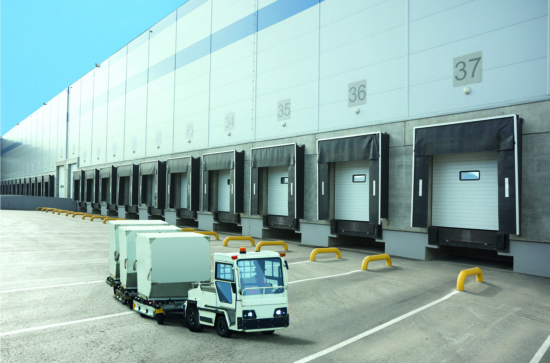 Agricultural and industrial tyre specialists manufacturer BKT launched the new Liftmax LM 63 on 14 May 2020. The tyremaker describes its later offering as "a perfect mix of resistance, stability, and comfort." Meanwhile, BKT will soon release a range of new sizes for its Liftmax LM 81 and Container King tyres.
According to BKT representatives, the Liftmax LM 63 features: "low rolling resistance, reduced vibrations, excellent stability and also a more comfortable drive." These features have reportedly been made possible by the tyres new "all steel casing equipped with multilayer steel belts".
The tyre's features also include "good resistance to punctures and wear and tear and a high level of productivity thanks to the improved mileage and the reduced fuel consumption". However, there is certainly no lack of traction, an essential element in numerous applications, but especially in industrial, logistical or port work.
The new Liftmax LM 63 is available in two different sizes: 6.00 R 9 and 8.25 R 15. BKT is working to develop further sizes.
This is only the latest in a long series of BKT tires designed and developed for vehicles operating in industrial or multisectoral sectors which carry out operations involving loading, compacting, building, recycling, logistics, industrial and port handling, municipal works, excavation, transport and intermodal transport. And this is not the only novelty in this area.
In addition, BKT is also expanding the Liftmax LM 81 range, a specific product for forklifts and vehicles for the
handling of empty containers. The latest sizes (12.00 R 20, 12.00 R 24 and 14.00 R 24) mean this range now includes 17 different models.
The Container King 18.00 – 33 size, a tyre specifically designed for vehicles used to lift and handle heavy loads, is also new.
And finally, the Indian multinational is working to expand the Ridemax IT 697 range and hints that it has "innovations in store" its Maglift forklift tyre.