Analysts comment on April car sales figures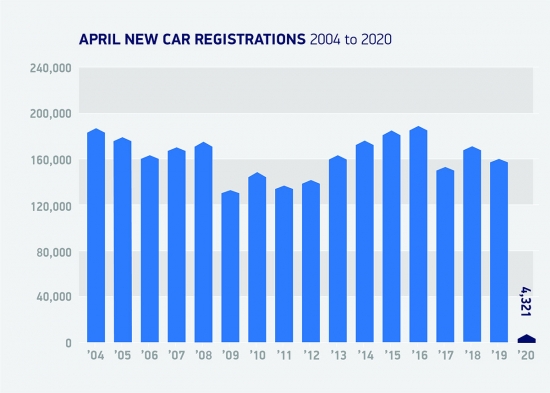 Analysts have commented on the "unsurprising" news that UK new car sales have plummeted to depths not seen for 70 years in April. Automotive industry observers at Deloitte and KPMG looked to the future, suggesting cautiously that the reopening of showrooms could provide opportunities for consumers, while suggesting that sales digitisation could be important for dealers.
Andrew Burn, partner and head of Automotive at KPMG, comments on the SMMT's new car registration figures for April 2020, which recorded a drop of 97.3 per cent year-on-year.
He said: "Given the commencement of lockdown on 23 March 2020, it is no surprise that car sales in the UK have plummeted, very much in line with expectations. In some ways the sales drop would appear on the face of it to actually be more pronounced than the European results we saw in March suggested.
"Again, it's unsurprising that the majority of sales were fleet as pre-COVID-19 orders were fulfilled. I expect this will most likely drop dramatically as many companies will probably have cancelled orders as part of their rapid cost reduction/cash preservation actions as the country went into lockdown.
"The key questions that cannot be determined currently are what the level of post-lockdown sales will be and whether we will see consumers move away from public transport to cars when lockdown ends but social distancing continues – particularly if it continues for up to a year. We are already seeing indications of significant price discounting in the sector over the last few weeks to stimulate some sales, but with a significant proportion of the working population in the UK being furloughed, this is likely to drive low consumer confidence and low car sales."