Vaculug names new MD, fleet appointments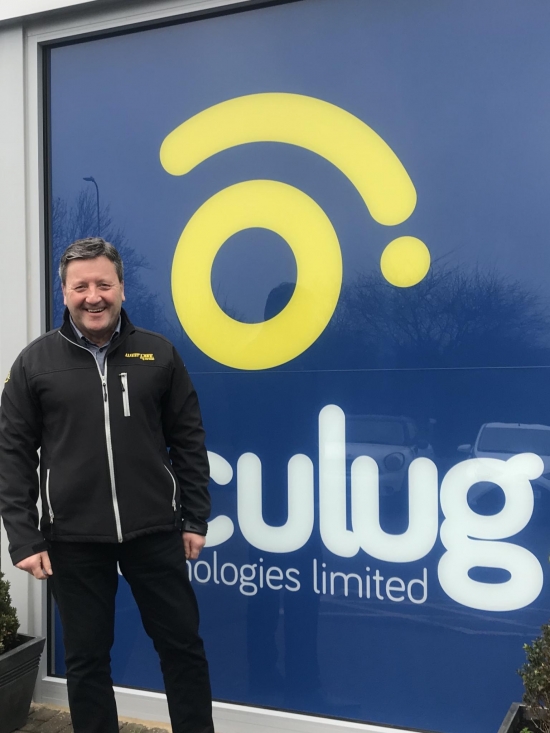 When Zenises Group chairman Harjeev Kandhari bought Lincolnshire-based retreader Vaculug in July 2018, some questioned the logic of buying a British manufacturing business while the country was on the brink of Brexit. However, shortly afterwards he told Tyres & Accessories that the circumstances only added to the opportunity and that he had plans to invest in the business via its staff, products and production lines. 18 months on, before the Coronavirus outbreak, T&A asked Kandhari how the transition has progressed and what the company is doing to celebrate its 10th anniversary. In short, the Vaculug transition is said to be going "absolutely wonderfully", with a new MD appointed from within the ranks of Zenises, a number of other new personnel as well as new products and a developing van tyre business.
At the end of January 2020, Vaculug announced that the company had appointed Perry Buckley as Fleet Business Development director. Buckley joins Vaculug after 19 years as a regional sales director at Bandvulc and 18 years at Pirelli, where he held a number of roles including that of national sales manager. Despite his relatively recent appointment, Buckley has hit the ground running and is reportedly bringing in contracts "left, right and centre". Indeed, the demand generated from new business is one of the reasons why the company had between 14 and 16 positions open at the time of writing.
Production is said to be growing too. The 16 positions include four factory workers who were recently appointed to help increase capacity at the company's Grantham, Lincolnshire retread manufacturing plant. A further four are scheduled to join the team shortly. Four more people are set to join in the operations side of the business in order to grow the operations team. And finally, the company is looking to add two to three people to its sales team.
Product-wise, Vaculug is investing in a new line of specialist tyres for a particular commercial vehicle fleet sub-segment, but it is too early to give details of that ahead of its unveiling at the CV Show in April. Additional sizes destined for existing ranges are also set to be announced at the same time. Meanwhile, there have been orders for Vaculug-produced retreads from "across the Zenises" family. The orders are said to be emanating from customers in Southern Europe and especially Spain, but also Germany.
Kandhari spoke to T&A for this article before the UK officially began the process of leaving the European Union on 31 January 2020, but Vaculug's chairman is clear that irrespective of how hard or soft a Brexit it finally becomes, the company will still be able to export successfully since worse-case scenario World Trade Organisation (WTO) tariffs have "already been factored in". However, the retreader's "as-new, if not better" quality, supported by Vaculug's three-year warranty is said to be what continues to draw customers.
Vaculug remains the distributor for Westlake truck tyres in the UK, and there is said to be a new product associated with this new tyre brand ready to be launched in April. These tyres are being manufactured at Westlake's relatively new Thailand factory.
Listen to our interview with Vaculug MD Harjeev Kandhari
Jorge Crespo appointed as Vaculug MD
A final personnel change is at the top of the company. Managing director Tim Hercock is set to leave Vaculug in June 2020, as agreed at the time of the company's acquisition when a two-year transition period was set in place. Of course, by the middle of this year, that transition period comes to an end. Then, Jorge Crespo, who has worked as part of Zenises Group for the last nine years and was a board member at Cooper Tire before that, will take over as managing director of Vaculug. This makes Crespo managing director of both Zenises and Vaculug, with Kandhari chairman of both, something that shows the increasing synergy between the two companies.
At the same time as the above changes, sister company and retreading and tyre materials equipment supplier, the Tyre Equipment company, has been growing at a rate of knots, according to Kandhari.
This year Vaculug celebrates its 70th anniversary, so Harjeev Kandari – someone known for his ability to throw a party – has planned a celebratory event for about 400 people on 13 June 2020. Vaculug's platinum jubilee will feature paintball, go-karting, archery and more for staff and families. The idea is that, as the ownership and leadership handover completes and as the company passes the seven-decades milestone, staff, families and a selected list of industry connections can celebrate the completion of the transition and the start of a new chapter. [Editor: However, since the coronavirus outbreak has led to lockdown conditions in the UK, these plans are likely to be revised].