Tyre test win for Metzeler Roadtec 01 SE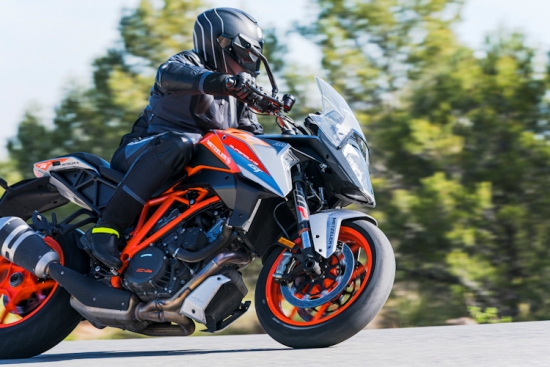 UK motorcycling magazine RiDE has looked at six brands of sports touring tyres and declared the Metzeler Roadtec 01 SE its top pick. In its evaluation of size 120/70-17 and 180/55-17 rubber, tested on a BMW R1250RS, RiDE awarded the Metzeler tyres a score of 91 points out of a possible maximum of 100 and recommended the Roadtec 01 SE as its "best purchase".
RiDE conducted a blind evaluation – the testers weren't aware which product was fitted to the BMW bike at any given time. Both testers assigned each tyre a score from 1 to 10 in five different categories: steering, confidence, stability, ride quality and feel. The Roadtec 01 SE was the only tyre of the six to receive the maximum score of 10 points out of 10 from at least one of the two testers. It did so in three of the five categories – steering, stability and confidence.
The testers especially praised the confidence that riders gain from the Roadtec 01 SE at high speeds thanks to the grip levels available even at low temperatures. They also highlighted the light and precise steering felt from slow to fast corners. The magazine's verdict: "The difference these made to the BMW was very impressive – it felt lighter, like it had better suspension – and worked amazingly from cold. The biggest improvement of any tyre here."