UK debut for Beissbarth Easy Tread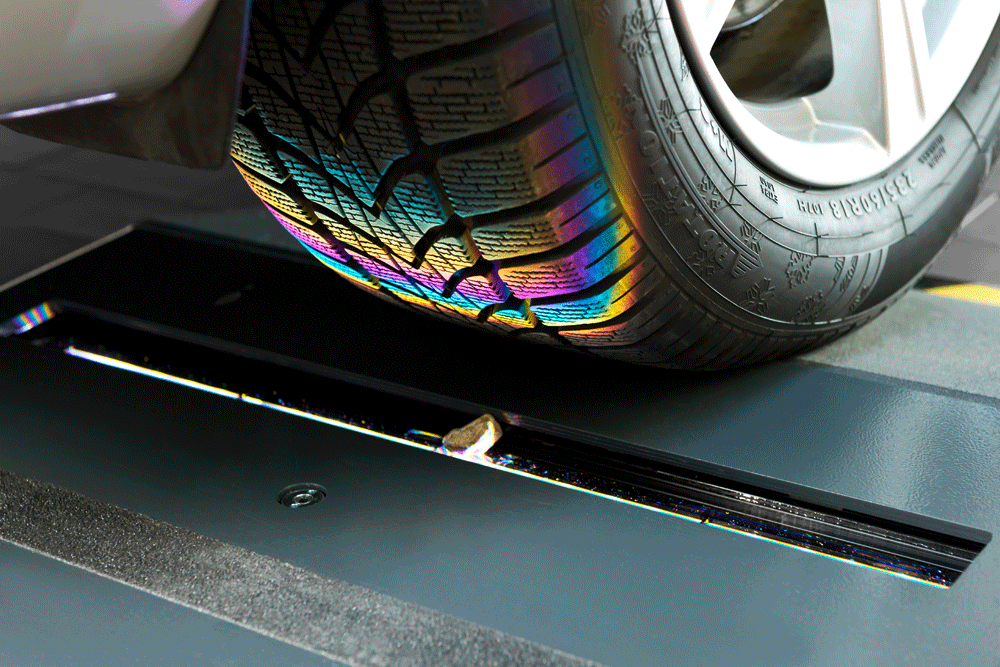 Beissbarth Easy Tread automated tyre wear measurement equipment is now available in the UK, and exclusive distributor Everard says the unit can precisely measure tyre tread and detect uneven tread wear in a matter of seconds. It adds that Easy Tread's ability to speedily evaluate tyre condition "enables the streamlining of mandatory vehicle health check practices while addressing road safety and providing upsell opportunities."
Introducing Beissbarth Easy Tread to UK garages – and explaining why they need this equipment – Everard points to Department for Transport figures that indicate faulty tyres contributed to almost a third of all road traffic accidents nationwide (between 2013-19) in which mechanical wear was a factor. "The harsh reality is that a lot of drivers don't regularly check the condition of their tyres and that many wouldn't know how to, instead relying on the annual MoT to rubber-stamp their vehicle's safety," says Everard divisional manager, Jamie Taylor. "As a tester evaluates the condition of the car on the day it is presented for its test, the MoT cannot take into consideration the next 12 months' use."
Beissbarth Easy Tread can be installed in an area of the workshop that allows full utilisation, such as the main entrance or specific bays. This means that every vehicle entering can be quickly checked and, with clear on-screen or printed results, the analysis shared with the customer to demonstrate the need for any wheel alignment or related services.
"An upsell opportunity then exists that offers a more complete service without any significant impact on time," continues Taylor. "If uneven wear patterns are identified, the workshop could then carry out a 90-second wheel alignment check, or carry out a complete vehicle alignment in under 20 minutes, using Beissbarth's Easy 3D+."
Everard says Easy Tread can be installed either on- or in-ground, with the on-ground application featuring a reduced profile that is still suitable for extremely low vehicles. Either require just power and an ethernet connection, without the need for a compressed air line – as is the case with some alternative systems. Drive-over speed can be up to 5 mph with a maximum tyre width of 450mm and with a four-tonne load limit per axle.
"The simplicity of design and installation enables Beissbarth Easy Tread to offer a cost-effective option without compromising robustness; Volkswagen manufacturer approval provides assurance of leading precision and repeatability," says Everard sales director, James Everard. "Ease of use also significantly reduces the risk of human error. Easy Tread can be specified with ANPR recognition, which heightens the sense of receiving a cutting-edge service and makes it the perfect complement to any connected workshop of the future seeking to protect their investments. It is an especially timely technology, given the rise in prominence of electric vehicles ahead of the 2035 ban on new petrol and diesel car sales, and how hard their increased weight and torque can be on rubber."
Easy Tread utilises LED light refraction technology, which is housed within a single, durable unit that's rated to IP65 protection levels. This ensures it operates with full functionality and precision even in dirty conditions or with tyres partly obscured by seasonal debris, such as leaves.